When it comes to having a flawless face, you need to make sure you focus on grooming your eyebrows. I am the first to admit I neglect my brows a lot. I have been more aware of them lately and have to say that perfectly groomed eyebrows can really add (or detract) from your overall look. Here are three ways to achieve (and maintain) flawless brows.

For thicker, unruly brows, Anastasia Beverly Hills All-In-One Brow Kit is a must-have. It gives you everything you need to create and maintain the perfect brow shape. Start by using the stencils to determine your perfect brow shape. Then, line up the stencil on your brow and use the pencil to fill in the shape. Remove the stencil and then tweeze all the hair that is outside the shape you colored in. It is effortless and easy, and the perfect way to achieve great brows at home. If you do decide to get your brows shaped professionally, use this kit to maintain your shape. The kit includes brow gel and highlighter to perfect the shape, and after-tweeze cream to soothe any discomfort.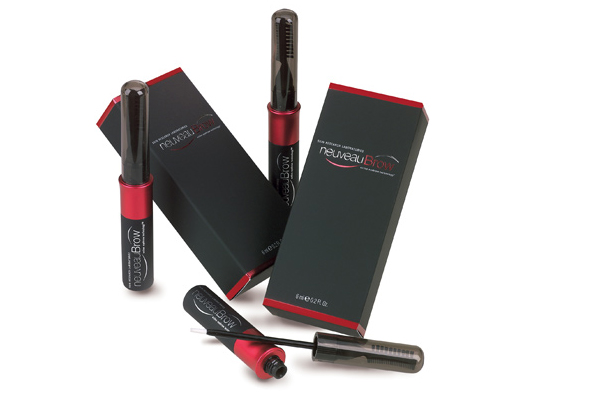 If you are suffering from sparse brows, you should consider trying NeauveauBrow. I used this brow-growth serum and had wonderful results.  From the makers of neulash, NeauveauBrow goes on your brows nightly with a mascara wand. You will notice new brow growth in just 4 weeks.

The final step in your path to beautiful brows is to fill in your brows with brow pencil. A great one to try is this Eyebrow Pencil Holder by Cle de Peau Beaute. This holder houses eyebrow pencil cartridges which retract into a sleek case you can just throw in your bag. Swirl it up and fill in your brows, then use the brush to blend for a natural look.
When your brows are at their best it perks up your whole face. Keep your brows well-groomed with these three great essentials! Do you have a favorite brow product? Let me know in the comments section below!