I can't believe how close we are to the holidays! I love incorporating the scents of winter and the holidays into my beauty routine. For many years I've enjoyed Philosophy bath and body care products and at this time of year, I've been enjoying their holiday-inspired products.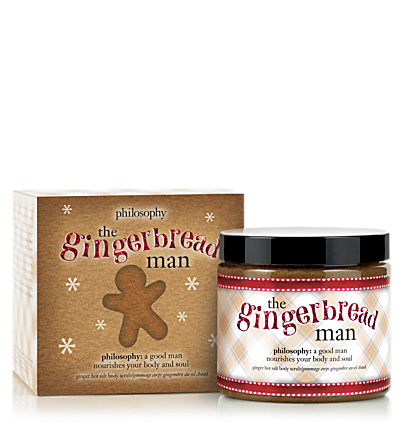 If you are looking for pure luxury, treat yourself to the Philosophy 'The Gingerbread Man' Hot Salt Body Scrub. This oil-free sea salt scrub is infused with the warm scent of spicy gingerbread. As you rub the salt in, it warms up while it exfoliates. At only $25, this scrub would also make a wonderful holiday gift.



If you can't get enough of the gingerbread scent, then you'll want to layer with the Philosophy 'The Gingerbread Girl' body lotion. After you exfoliate with the scrub, this lotion will lock-in all the moisture and keep your skin smooth as silk. The gingerbread scent will warm your senses all day long! This lotion is also super affordable ($16) and makes a great stocking stuffer.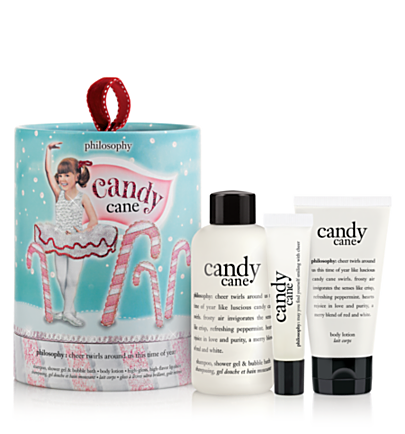 Are you more of a minty fresh kind of girl? If so, you will flip for the Philosophy Candy Cane Lane bath set. Featuring shower gel/shampoo/bubble bath, body lotion and lip balm, this scent is my go-to on cold winter mornings. It is truly invigorating and wakes me up when it's still dark outside. The lip balm is absolutely wonderful, is not sticky, and your lips will feel as soft as your body when you are done with this trio. This also makes a wonderful holiday gift. Pick one up for $22.
Philosophy products are formulated to keep your skin moisturized, smooth, and healthy. Give some of their winter-themed bath care products a try and let me know which ones you enjoy. Your skin will thank you when the cold weather hits!