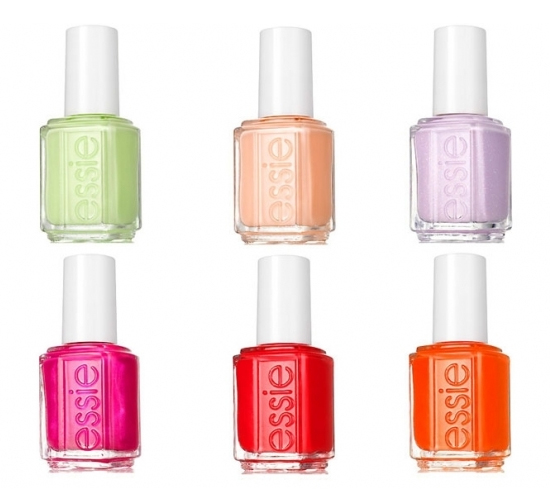 We fashion and beauty-nistas are fickle, aren't we? We can't wait for the fall to hit so we can start wrapping up in our chunky knits and chic coats, and as soon as it gets chilly, we've got our eye on spring again – the warm weather, the popping colors, the trends, and spring beauty products. Essie just released its Spring 2012 nail polish collection that we want now! It's full of pretty pastels and vibrant juicy colors plus shimmery metallic shades. Here's the collection of shades – called "A Spring To Invest In":
Navigate Her (pastel green)
A Crewed Interest (peach)
To Buy or Not to Buy (lilac)
Tour de Finance (fuchsia)
Olé Caliente (scarlet)
Orange, It's Obvious (orange)
It launches on February 1, 2012 so we really don't even have to wait for spring to come to snag it!