Gloomy days call for a pop of color, don'tcha think?
In college, I used to be that girl that would always wear all black. Not sure what I had against color, since my high school wardrobe was PRETTY COLORFUL. Thank goodness there are few photos. But throughout college, I donned all black, pretty much all the time. Black is still the color I fall back on but I see myself opening up to more and more brightly colored pieces.  Depending on your figure, bright pants can sometimes be a scary thing but I found these flame-colored J. Crew Minnie stretch twill pants to be very figure-flattering. On a recent rainy Saturday in NYC, I paired the pants with a chambray shirt I got from a UK Style by French Connection blogger brunch, some high wedges and a ruffled trench, and added some colorful jewelry to accent.
Would you wear brightly colored pants?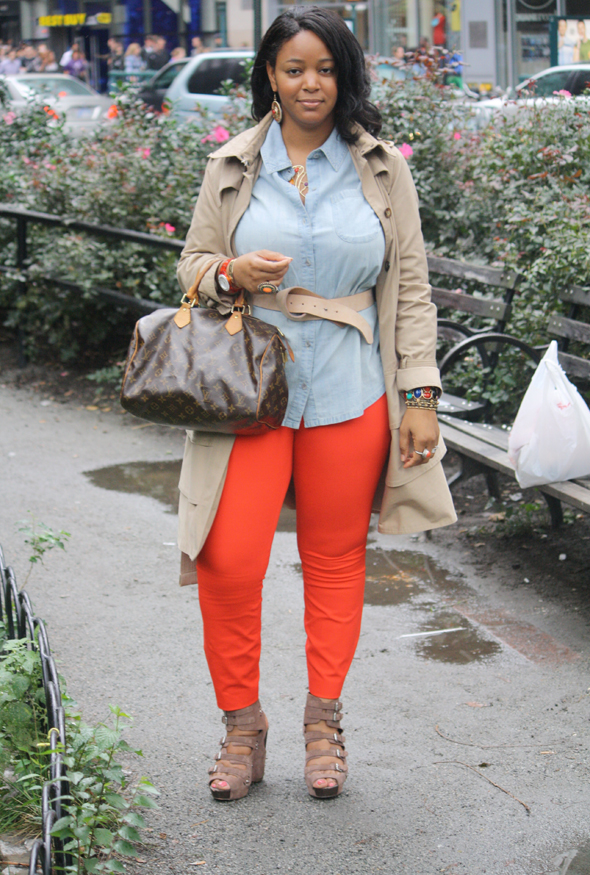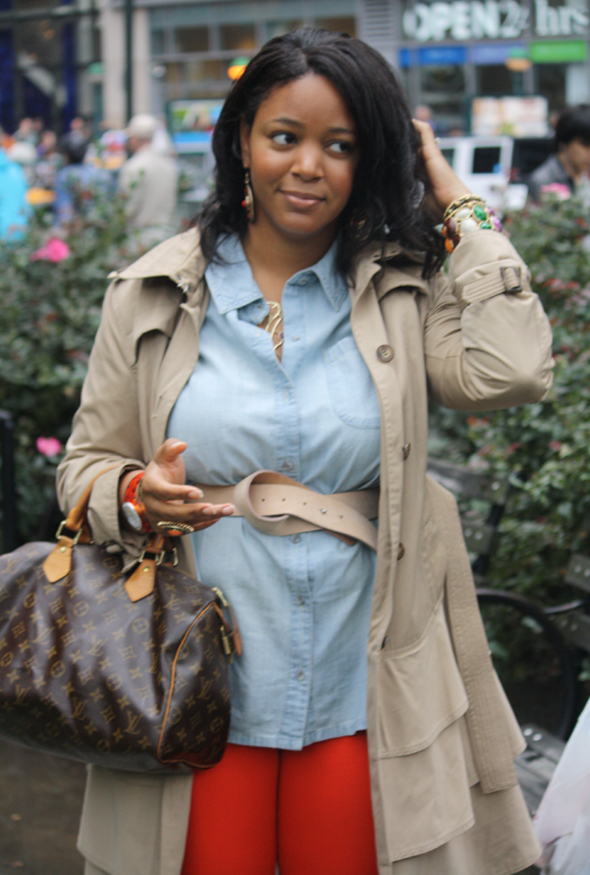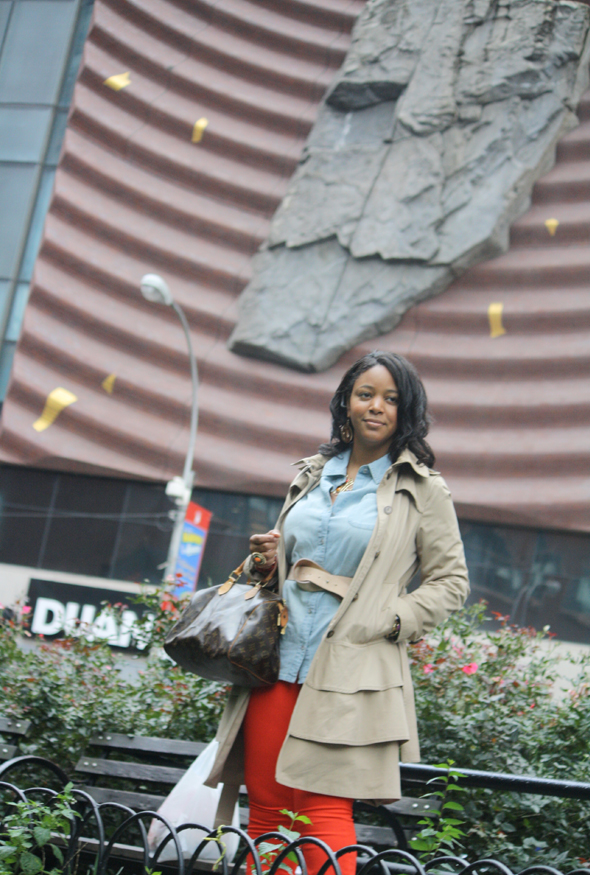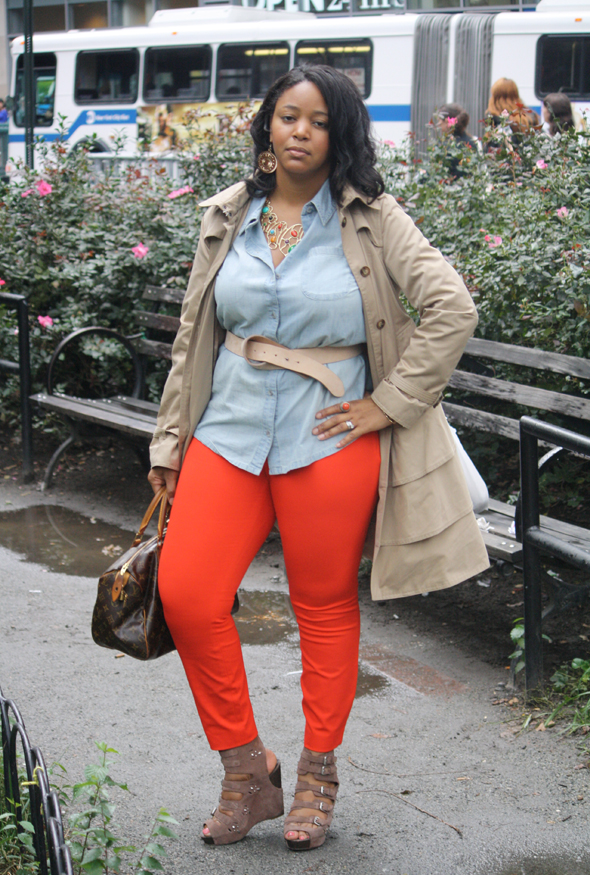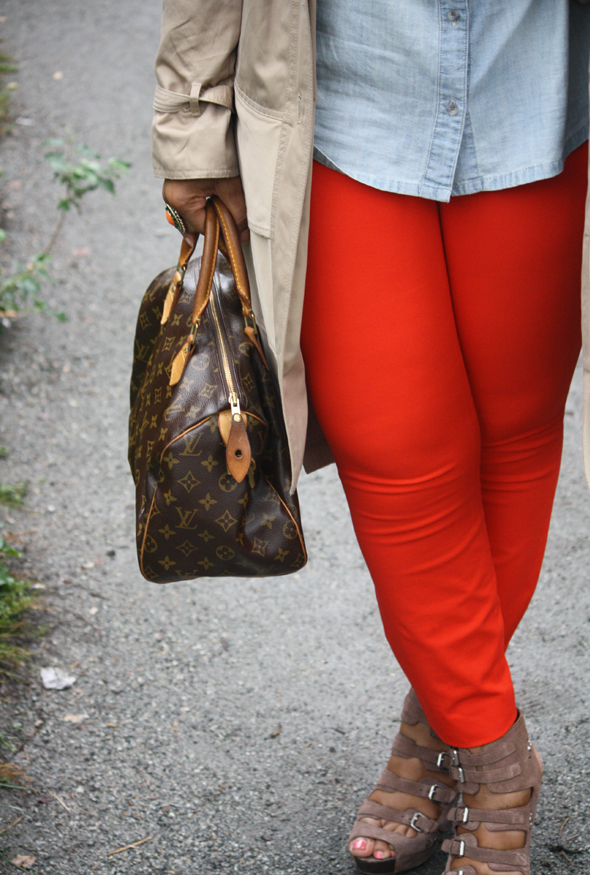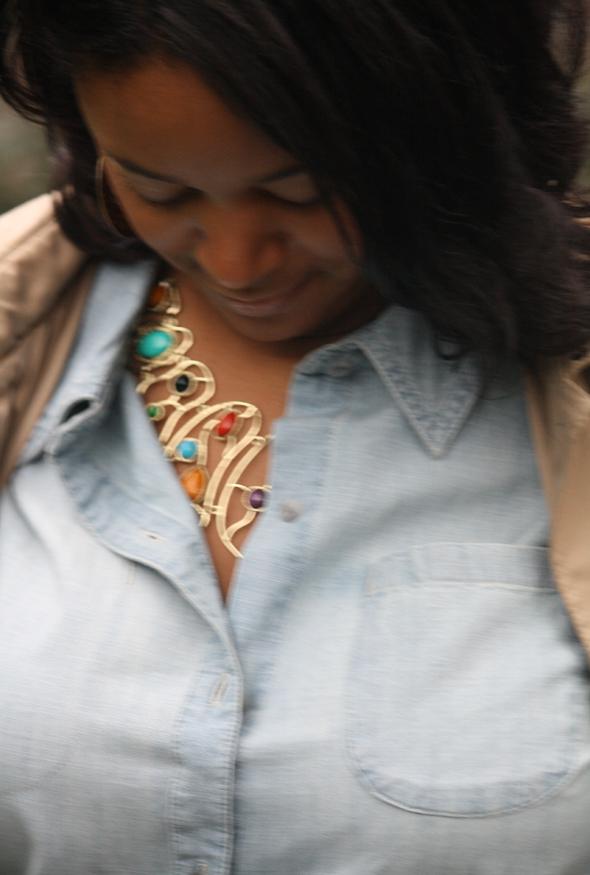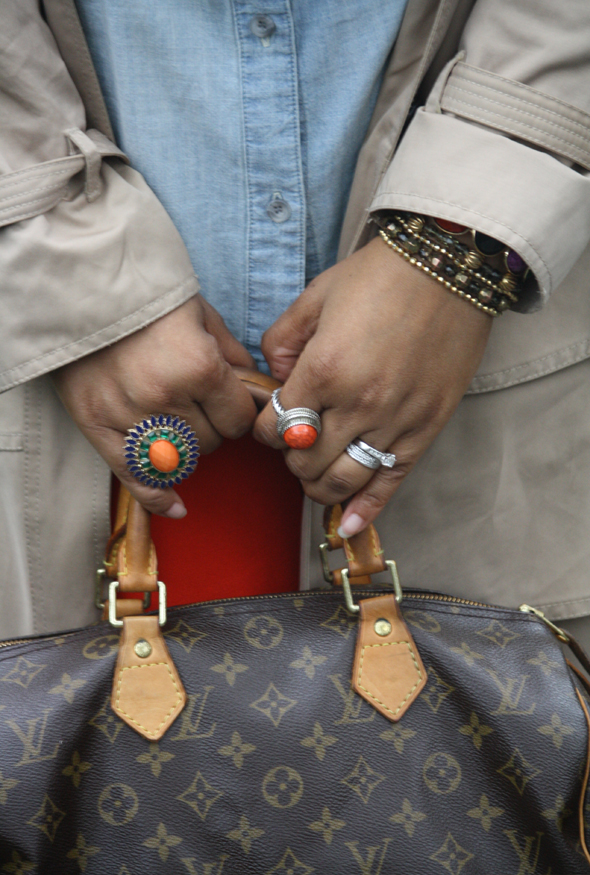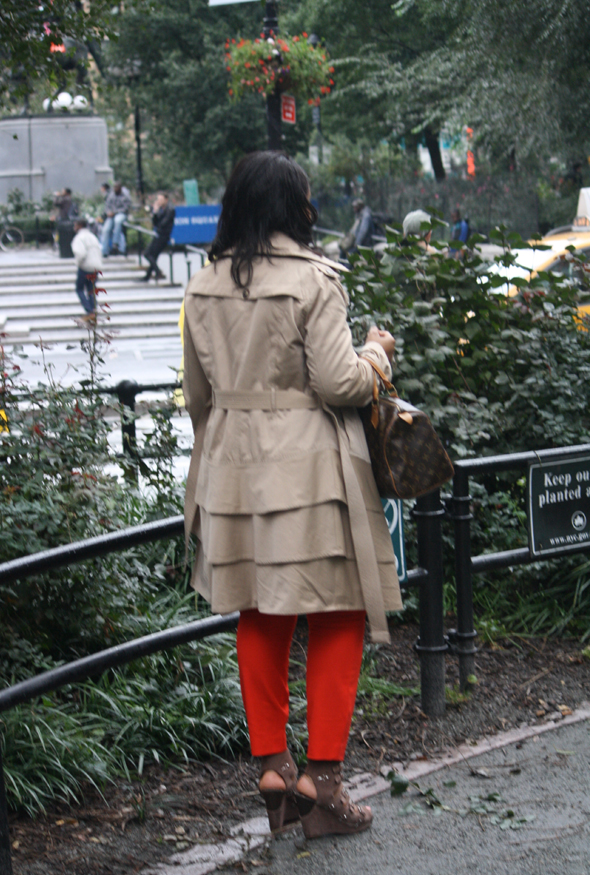 What I wore: Trench coat: Hawke & Co. (via ideeli), Chambray shirt: courtesy UK Style by French Connection, Leather knot belt: H&M, Pants: J. Crew, Wedges: Sam Edelman via TJ Maxx, Bag: Louis Vuitton 'Speedy', Necklace and colorful bracelet: Amrita Singh (via Rue La La), Beaded bracelets: Bee Charming, Rings: H&M & Leslie Danzis (via Gilt), Earrings: Forever 21, Orange watch: Fossil via TJ Maxx