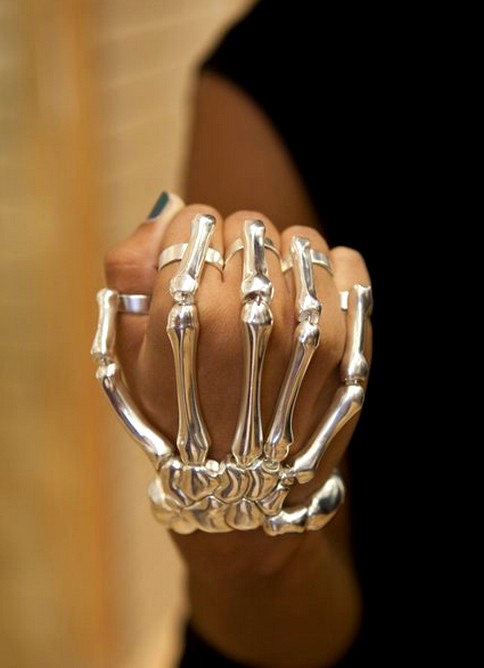 Maybe it's the former scientist in me, but I'm drawn to fashion and accessories that are inspired by medicine, anatomy and the human body. Like this jewelry. And this top. And now add to the list this – the Delfina Delettrez Skeleton Hand Bracelet
($8,310). It's a bit clinical, and maybe even a little bit creepy, but we covet it so much. Designed by Delfina Deletttrez Fendi, daughter of Fendi designer Silvia Venturini Fendi, the bracelet features the bones of the hand, sculpted in silver, with ring bands for each finger.


It's currently sold out at Opening Ceremony where we first spotted it, but if you're in the mood for a fine jewelry splurge, you can buy the special order Delfina Delettrez Skeleton Hand Bracelet
that comes with diamonds and a cabochon ruby on the ring finger, for $25,553 at LUISAVIAROMA.COM
.
What do you think of this anatomical piece of jewelry? Think it's couture or does it give you the creeps?
Image on hand: via Swizz World