Haute Girl: Huiling
Where we spotted her: Financial District
Where she's from: China / Ghana
Occupation: Internet marketer
Style summary: Risk-taker
What she's wearing: TFNC London top, Asos pants, Aldo bag, Gucci sunglasses
Two trends we loved this spring and summer were colorblock and wide-legged palazzo pants. so when we spotted Huiling rocking both trends in one outfit, we had to stop her and commend her on her haute style. She said she had the pants in her closet and decided to rock 'em, thinking they'd either look ridiculous or fabulous – we think the latter! She likes to take risks with fashion and with this look, clearly her risks paid off!


Shop Huling's look: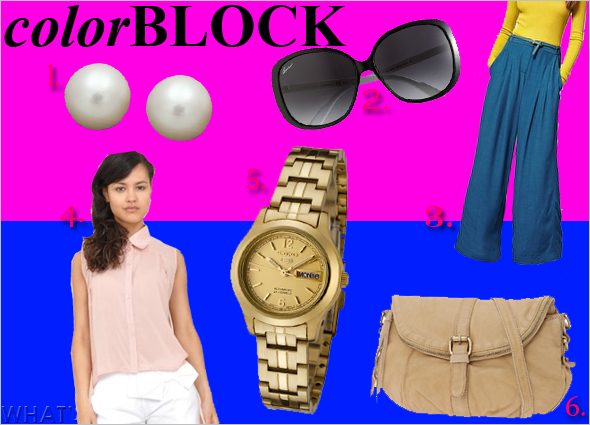 1. Pearl Earrings, 14k White Gold Cultured Freshwater Pearl Stud (7-1/2-8 mm)
, $69, Macy's
2. Gucci Oversized Square Sunglasses
, $245, Nordstrom.com
3. River Island Wide Leg Palazzo Trousers, $64.03, Asos
4. Open Back Drape Shirt, £13, TFNC London
5. Seiko Women's SYME02 Seiko 5 Automatic Gold Dial Gold-Tone Stainless Steel Watch
, $82.19, Amazon.com
6. Clingenpeel Leather Cross-body bag, $99.98, Aldo Shoes
Think you've got haute style? Share it with us! Girls and guys – send images of your haute looks to style [at] whatshaute.com or tweet us at @WhatsHaute!