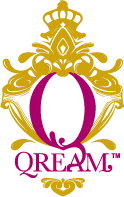 Although Mercedes-Benz Fashion Week officially begins today, I've spent the day yesterday attending a fashion blogger conference, fashion presentations, parties, and pampering events! The madness has begun and whew – I'm already exhausted! But it's all in the fun of fashion week. Last night I was invited to The "Ultimate Girls Night Out" Qream event hosted by Glam Media. With the craze of all the shows, parties and other events this week, it's always nice to unwind with manicures and pedicures and reconnect with blogger friends.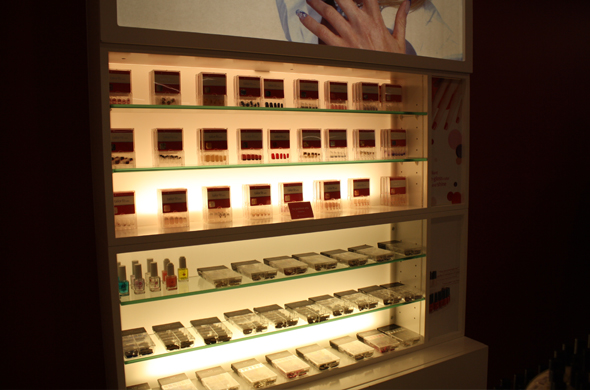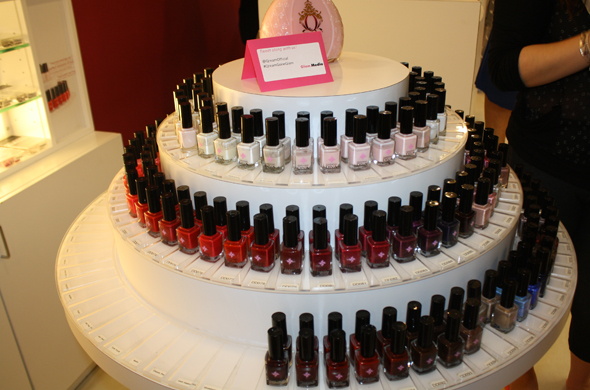 At the event, I was treated first to a soothing lavender pedicure (walking around in heels all day isn't as haute as it looks!). While relaxing, I got my first taste of Qream – a cream liqueur created by alcoholic beverages company Diageo and music producer Pharrell Williams, that comes in two flavors – Strawberry Crème and Peach Crème. I tried the sweet 'Chocolate Dipped Strawberries' cocktail – a mix of the Strawberry Qream, chocolate vodka and cocoa powder, garnished with a strawberry slice. The taste was yummy – like the flavor of a strawberry chocolate milkshake, with a hint of liqueur!

Next up was my manicure, and I opted for a fun, matte shade of teal blue for a different look than usual. Afterwards, while noshing on hors d'oeuvres, I caught up with fellow fashion bloggers Tineey, Temple of Glam, Red Carpet Fashion Awards, The  Style and Beauty Doctor, Strictly Fab, Love U Madly and Love Brown Sugar, and of course Glam friends Glam Fashion and Glam Beauty. Later, I browsed the jewelry and handbags table, and took home a chic gold serpent bangle, as well as a blue nail polish for touch-ups throughout fashion week. Now that my feet and fingers have been pampered, I'm all set to take on the week!
Check out the Qream Facebook page and Qream on Twitter: @QreamOfficial!
Please drink responsibly.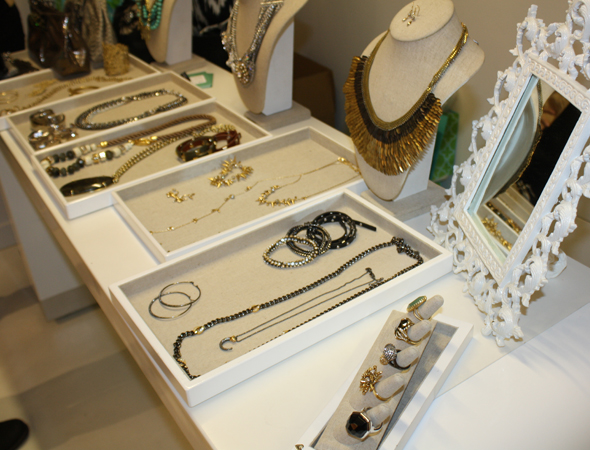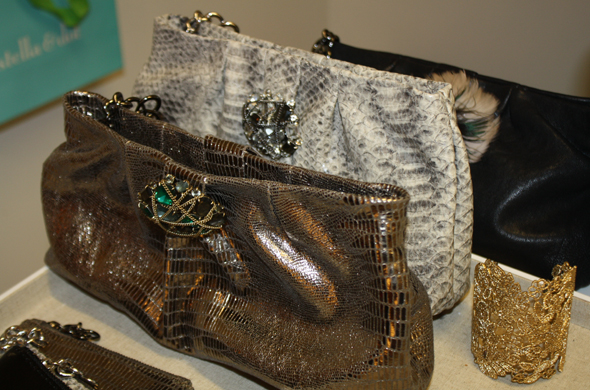 QREAM WITH A QTM is a one-of-a-kind cream liqueur. It was created by an inspired alliance between Diageo and Grammy Award-winning musician, cultural ambassador and style visionary, Pharrell Williams. Williams was instrumental in the development of the liqueur's creation – from taste and bottle design to marketing and advertising. Available in the U.S. in two flavors – Strawberry Crème and Peach Crème – Qream is 99% lactose free at 12.5% ABV.
Disclosure: Compensation was provided by Qream via Glam Media. The opinions expressed herein are those of the author and are not indicative of the opinions or positions of Qream.