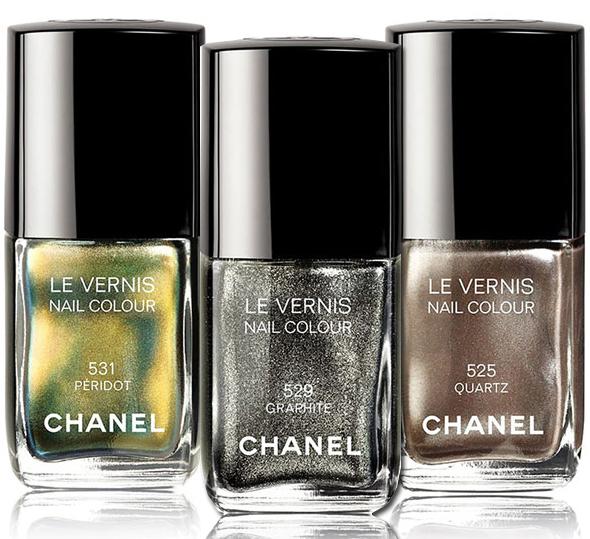 We're still in the thick of our Mimosa obsession but Chanel's new fall nail colors have us ready to switch things up from our favorite sunny yellow to some edgy metallic earth tones. The Les Vernis Nail Color Illusions d'Ombres de Chanel Fall 2011 collection
include Quartz, Graphite and Peridot – a metallic brown; metallic glitter-like silver and a spacey metallic gold and platinum combo. And we want to try them all! With colors this Fall trending towards more earthy hues and muted metallics, these nail polishes are all you need to keep your fingers and toes on point. Like all Chanel nail polish, you'd better grab them now before they sell out (and they will).
Buy for $25 each at Nordstrom.com
.