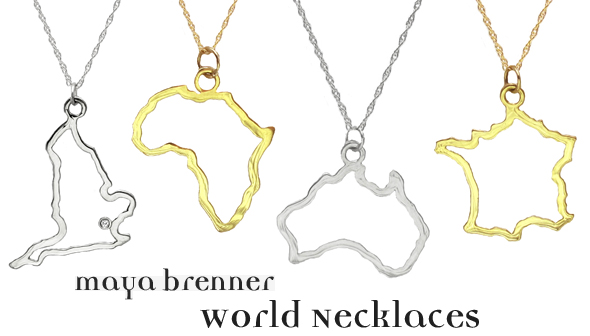 Jewelry designer Maya Brenner first conquered the United States with her well-known, cleverly designed line of signature state necklaces. The pieces are loved and worn by celebs like Katy Perry who wears the California necklace, and Jessica Simpson and Eva Longoria, who each wear their Texas necklaces with pride! (Our personal faves include the bi-coastal California/New York necklace, New Jersey and the Pennsylvania necklace).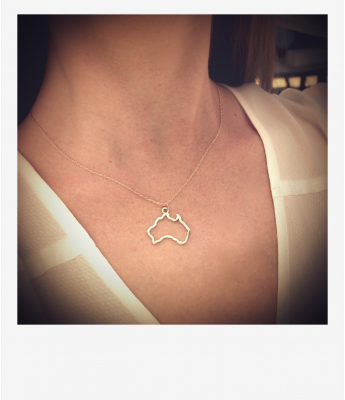 Now Maya's taking on the world. With her jewelry, that is. She recently launched the Maya Brenner World Collection, featuring necklaces in the shape of Africa, Australia, the United Kingdom, France, and Japan (on which she teamed with actress Rebecca Romijn to design, and 100% of the proceeds will be donated to the Red Cross for relief efforts in Japan).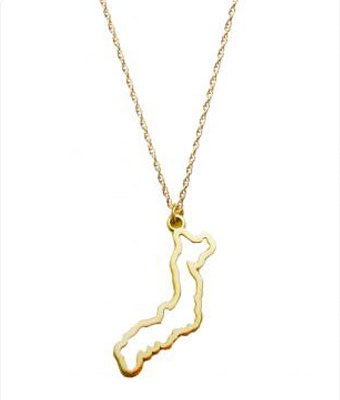 Each piece retails from $130 (for sterling silver) to $300 (for 14K gold with a diamond that is placed on the necklace based on your geographic location). We think these babies are perfect for layering – so pick your favorite state and country/continent combo and wear your national/international heritage with flair!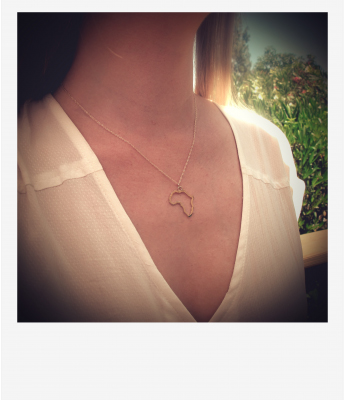 Buy online at MayaBrenner.com.