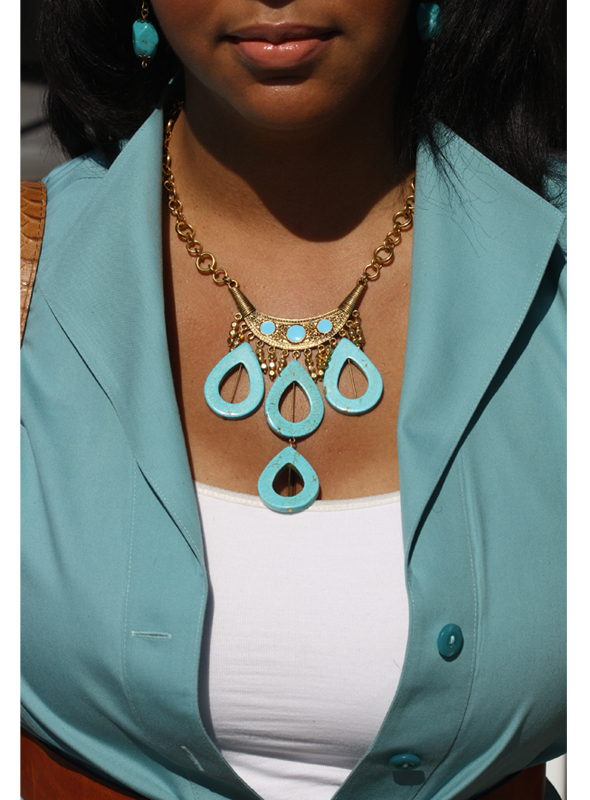 Lucky Magazine challenged a group of its Alpha Shoppers, including me, to create a piece of statement jewelry using materials found at Michaels. As a former jewelry and handbag designer, and all-around crafty person, I was up for the task. The real challenge was limiting myself to creating only one statement piece!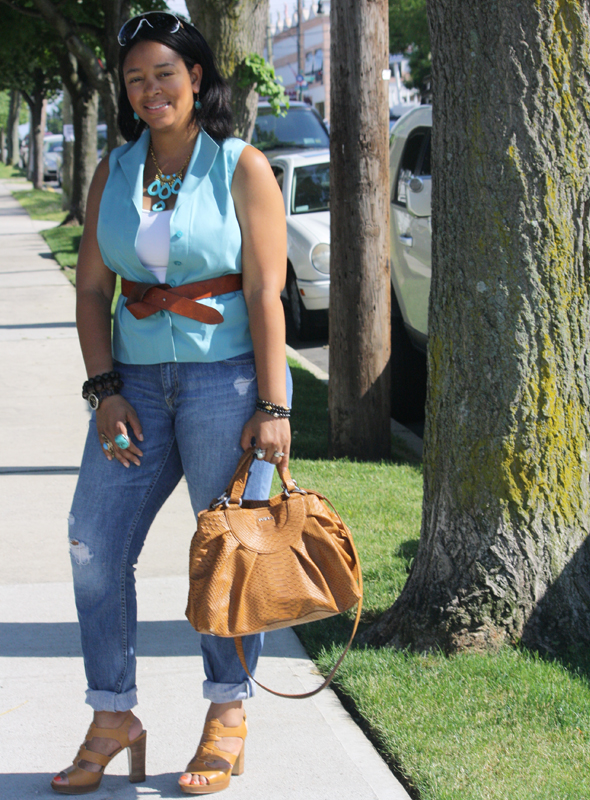 With my $50 gift card in hand, I headed out on a shopping trip to Michaels. It took about an hour to browse the entire section of beads. I finally settled on creating a necklace out of a turquoise and gold metal plate, turquoise-colored howlite teardrop-shaped 'beads', gold beads and a gold link chain. See how I made it below and click here to get a 25% off coupon for Michaels to get crafty and make your own statement piece!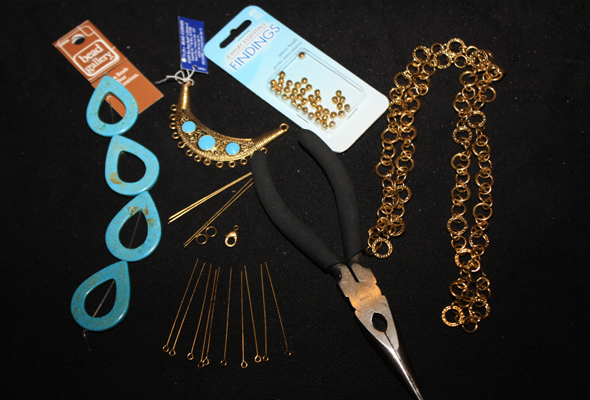 What I wore: Sunglasses: Carrera, Top: Jones New York, Knot belt: H&M, Boyfriend jeans: Express, Bag: Furla Rubino Python Stamped Medium Cognac Shopper, Rings: Topshop and Target, Bracelets: Dyoh jewelry, Sandals: Nine West
Disclosure: I received a $50 gift card from Michaels and Lucky Magazine to purchase and create the necklace.