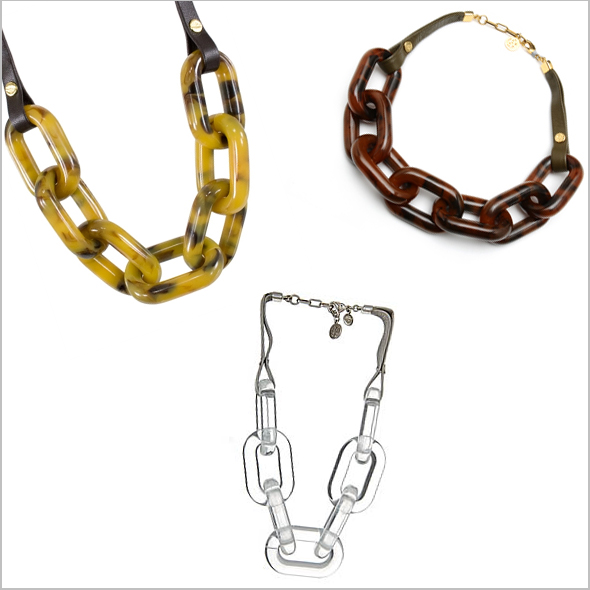 Our obsession du jour is each one of these Ben-Amun by Isaac Manevitz chunky link necklaces. A statement necklace can truly transform your look, becoming the centerpiece of whatever outfit you're wearing, and these three necklaces certainly make a strong statement! The Ben-Amun Lucite Link Necklace
, $295 (available at Max & Chloe
), is uber-versatile, in all it's clear glory. Paired against a black top, it'll certainly pop, but it's a perfect addition to colorful, minidresses as well – serving up mod appeal.
The Ben-Amun Tortoise Lucite Link Necklace, $265 (available at ShopTwigs), and Brown Camo Resin Link Necklace with Olive Leather Strap, $295 (available at Ben-Amun), are neuttral pieces that can camoflauge themselves to blend into an outfit, or make it stand out. The lucite chain gets a touch of tough-girl with a leather strap and stud detail.
Do you love these chunky link necklaces? Which one is your fave?