Back in November, I was invited by Lucky Magazine to a Sorel-sponsored 'sips, sweets and shopping' event at Olive & Bette's. There I sipped champagne, noshed on mini apple pop tarts direct from a mobile toaster, and had the opportunity to meet with Sorel representatives to preview the styles in their winter line. I'd seen Sorel boots before but never owned a pair, much less tried them on, but I did at the store and they felt like heaven! The boots, made of leather, suede, rubber and faux fur, are some of the most comfortable pieces of footwear I've ever placed my feet into, and they fit like a glove. But best of all, I thought they were quite stylish for bad-weather boots. They serve double duty – protecting your feet from the elements, and the trendy styles make you look good too!
I picked a pair of the Sorel Cate The Great boots
(in Black/Tusk) to try out for myself (appearing on Oprah this month!). They're a fantastic combo of vulcanized, waterproof rubber, full-grain leather and suede, with a removable recycled felt 'fur' InnerBoot lining. Thanks to the recent 'snowpocalypse' in New York City, I was able to take these babies for a real-life spin and they managed to stand up to 20+ inches of snow, amazingly. No water, ice or snow ever entered my boots, and my feet stayed dry and toasty until I took them off. They've given my other winter boots a run for their money!
Since previewing Sorel at the event, I've been checking out a few of the other styles too. I love the scrunchy leather Firenzy boot
, the shearling-style Helen Of Tundra II
, and the Sorellington Wellie
. Which ones are your faves?
Though I am averse to bad weather and am not looking forward to more snowstorms, if it means taking my Sorel boots out for another jaunt in the snow, it won't be so bad!
Buy Sorel boots at Zappos.com
, Piperlime
and on Sorel's website.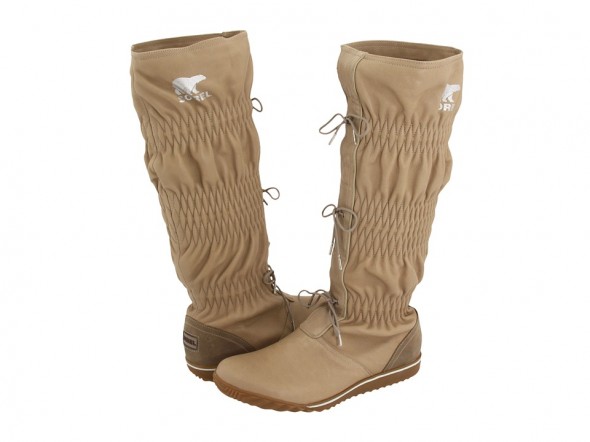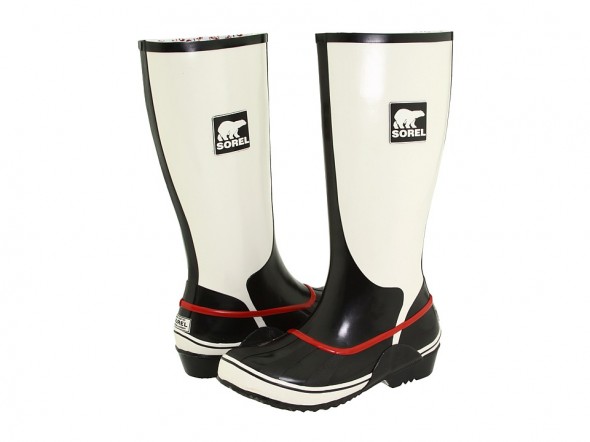 Disclosure: Complimentary pair of boots provided courtesy of Lucky Magazine and Sorel.
Get more What's Haute – Follow us on Twitter and 'Like' us on Facebook!