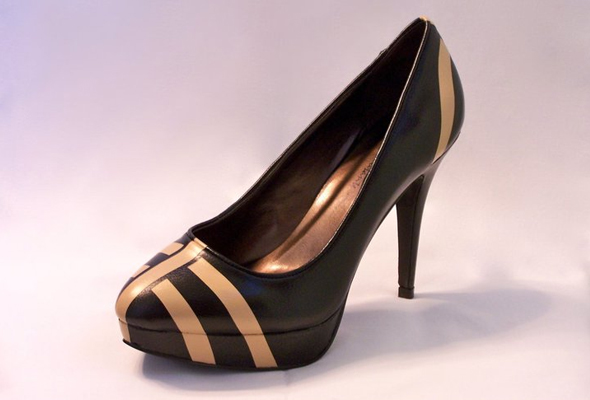 Because we love a great brand with a good story, we're excited to introduce you to Mallory Musante Shoes!
Like many of today's designers, Mallory Musante saw a void in the footwear market and took steps to fill it. The Connecticut-based designer searched endlessly for shoes that allowed her to express her personality. After what she calls a bit of "sole-searching", she enrolled in a 5-day intensive shoe design and construction course, hand-making a pair of her own pumps. As a painter, it was only natural for Mallory to add that artistic touch to her collection, making her shoes the canvas.
The collection officially launched in 2009. Fast forward two years later – Mallory Musante Shoes is now a designer to watch. Her line of uniquely painted shoes consists of low and high-heeled pumps, and is amazingly affordable, retailing from around $100 to $195 for limited-edition styles. Her Fall/Winter collection consisted of 12 distinctive designs, including geometric and animal prints. She recently held her first trunk show at Brooklyn Stone Boutique, for whom she designed an exclusive 4-piece collection for. To shop those styles you have to visit the boutique but you can browse and buy her Fall and Spring collections on the Mallory Musante Shoes website.
Brooklyn Stone Boutique
366 Myrtle Avenue
Brooklyn, NY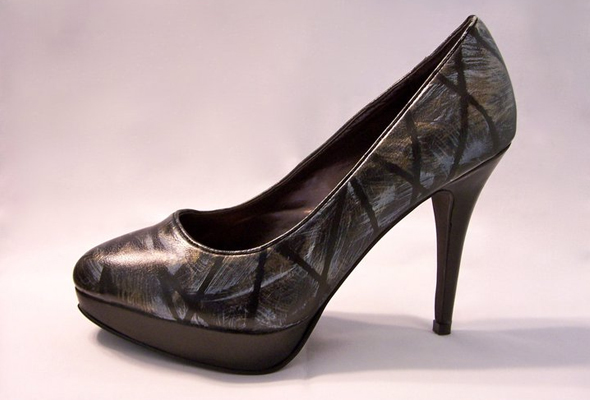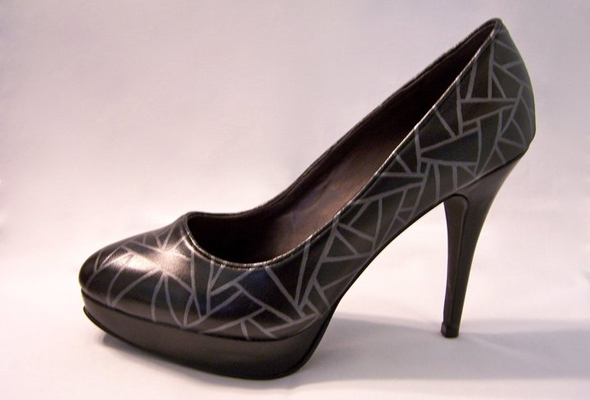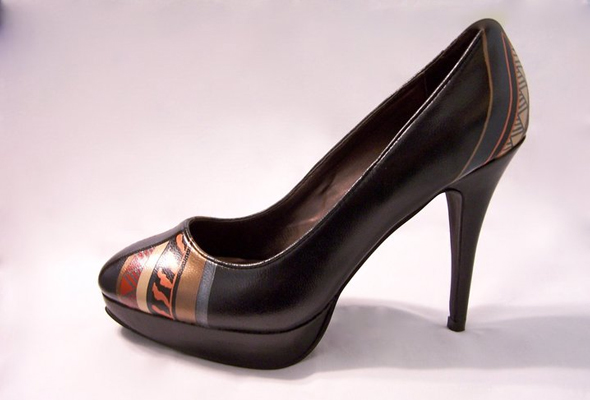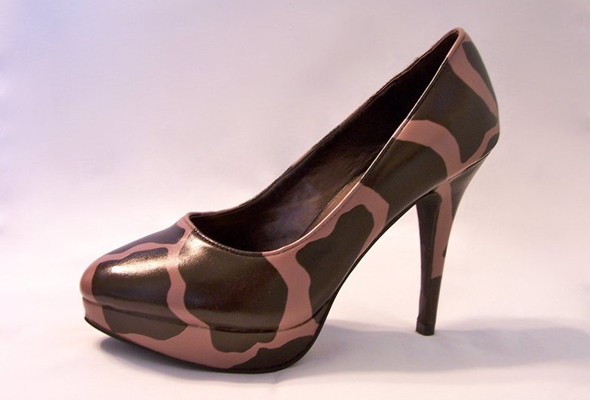 Get more What's Haute – Follow us on Twitter and 'Like' us on Facebook!