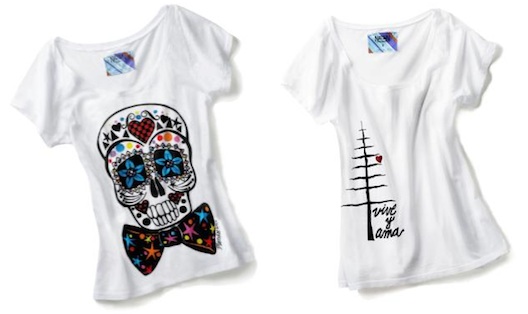 Show your support of World AIDS Day with a limited-edition t-shirt designed by Project Runway contestant Mondo Guerra. The tees feature a colorful image of a skull, and a tree with a red heart between the branches emblazoned with the Spanish words 'Vive y Ama' (Live and Love). Guerra revealed on this season's Project Runway that he is HIV-positive so it's only natural that he would design these shirts in order to raise greater awareness about and research funds for the disease. The shirts launch today via Piperlime
, Wednesday December 1, 2010, World AIDS Day, and for each one sold, $20 will be donated to amfAR, an AIDS research organization.
Get more What's Haute – Follow us on Twitter and 'Like' us on Facebook!