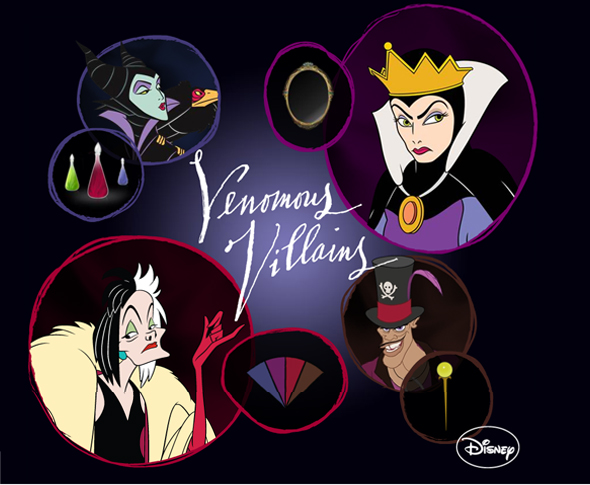 MAC always brings us gorgeous makeup collections, but what I look forward to most are their awesome limited-edition collaborations. The latest, which just released on Thursday, September 30, is the MAC Venomous Villains Collection
. Featuring the villains we love from Disney movies, the collection features bold, bright reds, corals, purples and blues.
If you want to go bold, shop from Maleficent's collection of hot purple shades that will work great for your fall and winter evening looks.
Looking for something a bit neutral with just a pop of color? Then give Cruella de Vil's collection a go.
If you are seeking out that perfect coral shade of blush then run (don't even think about walking!) over to your local MAC counter for the Evil Queen's Bite of an Apple Blush. This shade is flying off the shelves because it looks wonderful on everyone.
And finally, grab something from the Dr. Facilier collection. With natural, gender-neutral shades of lip gelee, cooling powder and some gorgeous pigments, you will surely want something from this collection!
Let the villain in you shine with new MAC Venomous Villains Collection. Shop for this collection at your favorite MAC counter, Maccosmetics.com, or Nordstrom.com
. But hurry, this collection is limited, and will sell out quickly.