We've been waiting months to see what New York Fashion Week's new home will look like. And thanks to Stylelist, we've got a few exclusive images.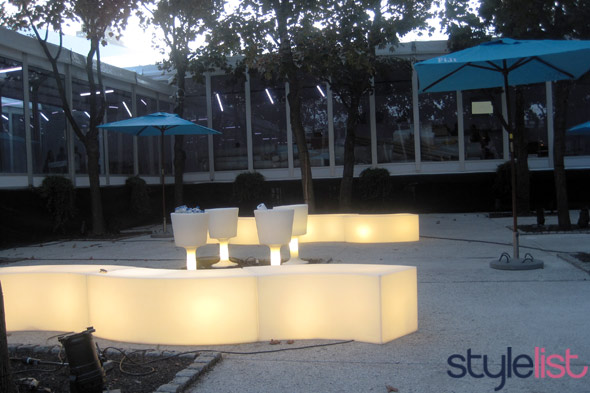 StyleList.com, an official Fashion Week sponsor, got a first look at the new headquarters at the transformed Lincoln Center and it looks lovely! The tents at Bryant Park were iconic but the new space at Lincoln Center looks to be much more cozy and a great space to hang out in-between shows.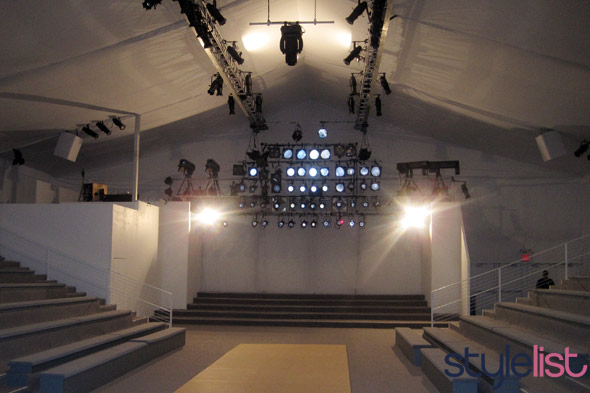 Lincoln Center's Damrosch Park features a larger space including four show venues, like The Theatre, (which can seat up to one-thousand people plus 400 standing), The Stage (can accommodate 800), The Studio (can seat 390 plus standing room), and The Box – an area for informal presentations. The lobby is also larger, and more comfy with lounge-style seating.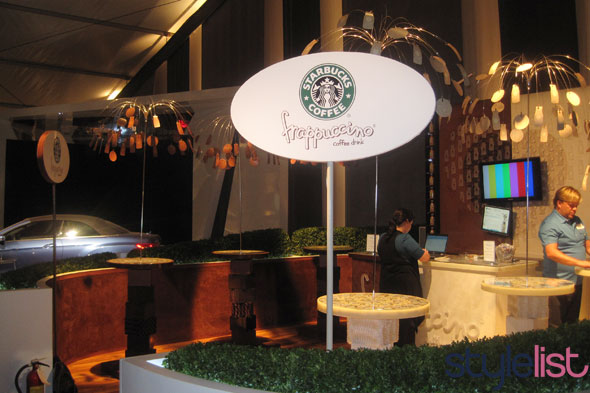 Many of the amenities from Bryant Park remain, along with some improvements! Two interior courtyards give fashionistas (and fashionistos) the opportunity to relax, recharge your phone/laptop/digital devices and blog in the AOL media lounge, have a Frappuccino on the house courtesy of sponsor Starbucks or sip a bottle of Fiji water. And as always, you can grab some beauty products from Maybelline New York and book a hair appointment at TreSemme salon in the lobby.
Are we there yet?
Photos: Ben Widdicombe for StyleList