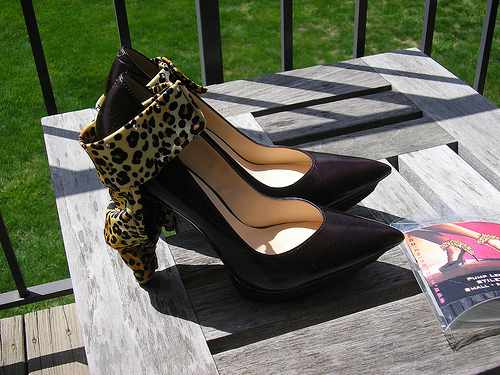 A Few Goody Gumdrops knows Mom will love dramatic and sexy lashes! Enter to win Tarte Lights Camera Lashes Mascara for your Mom. Wink Wink!
Being High Maintenance, not Bitchy has some hot gifts for your hot mama!
Couture In The City has hand-picked a few fabulous gift ideas for mom.
Fashion Cents helps you immortalize your Mom this Mother's Day.
Fashion Fille wants to help you win an awesome gift for your mom- free Tarte mascara! Enter here today!
Fashion Hippo discovers Top 5 Chic Leather Jackets for Spring
Handbag du Jour tells you where to get mom the exclusive, limited-edition handbag by Peter Copping for Nina Ricci. Only 10 will be made and sold!
Ladybrillemag.com says Give Mom a Pair of Amisha earrings for Mother's Day!
Princess Dominique believes Fashionable Heel Skinz will Make Your Moma Happy!
Quinta Trends introduces Agua Bendita, just for sexy mommy
Shopping and Info loves these La LOOP necklaces for Mother's Day seen on Heidi Klum.
Simply Sample Sales Shares The Best Sales, Deals & Giveaways For Mother's Day!
SomeoneSpoilMe.com has the best gifts for Mom!
Spork Fashion show Mom how she is your ideal woman with jewelry from artist Allie Pohl
Style Eyes explores the potential for grey marl to be the new black
StyleMaven is inspired by stylish MOM Sarah Jessica Parker's multi-tasking style – the cross body bag!
The Well-Heeled Society shows how you'll become her favorite with a stylish Mother's Day Gift Guide.
TheFind suggests a pretty layered bib necklace tank to indulge the most stylish MOM on your list.
What's Haute Magazine finds some sweet shoes all stylish Moms would love – the Vivienne Westwood Anglomania + Lady Dragon Heart II by Melissa shoes!
Image via Princess Dominique