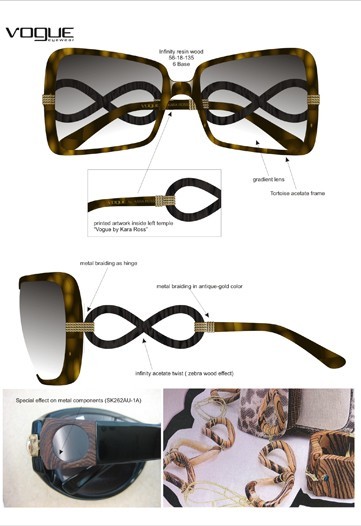 It all began with super haute baubles then a venture into luxury handbags. Now Kara Ross is launching an eyewear line. Full of luxe details, the line, which launches this coming June, is a collaboration with the CFDA and Luxottica Group. Ross, along with two other CFDA members – Devi Kroell and Matt Murphy – each won an internal design contest, enabling them to create limited-edition shades to be exclusively sold at Sunglass Hut.
Ross' sunglasses feature boxy large tortoiseshell frames with zebrawood-style figure-8 details on the arms. And a jewelry designer can't help but throw in some jewel-like details, so there is also a bit of gold hardware throughout. The sunglasses will retail at $129.95.
These shades are pretty haute and the price is just right for Kara Ross fans.