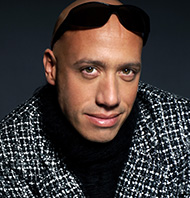 Believe it or not, fashion week can be uber-stressful so any and all opportunities to take relaxing breaks are very much-welcomed. So I was thrilled to be invited to the exclusive New York Fashion Week retreat: The Future of Fashion hosted by Robert Verdi's Luxe Laboratory. Verdi organizes these fashion Week retreats with a specially curated group of partner brands in fashion, beauty and lifestylen to offer 'exclusive services, little indulgences and innovative ideas that are shaping the future of fashion & the way we live'.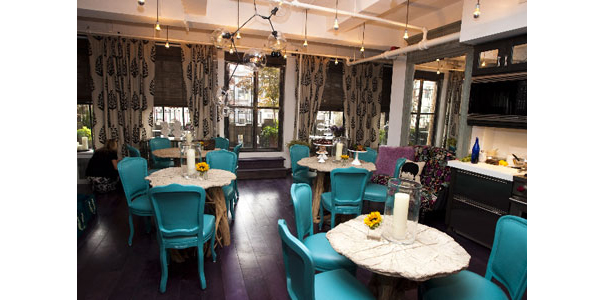 The Luxe Laboratory is set up in an intimate, studio-style setting, and if I could live in the cozy space, I absolutely would! I visited the lounge on Valentine's Day, and upon entering, was greeted with a welcoming, relaxing atmosphere of food, drink, fashion, beauty, artwork (from Jen Bekman gallery), and fellow fashion bloggers milling about. I was served yummy Absolut Berri Açai champagne cocktails (sadly I just missed the healthy brunch from BluePrint Cleanse!) and gnoshed on my favorite kettle corn popcorn from Popcorn Indiana. On one end of the Luxe Laboratory was a Rock & Republic denim bar so we could take a peek at the hottest new styles from the brand, alongside custom fittings from Maidenform and ShāToBu™ shapewear, Carrera sunglasses and a furnishings by Modern Dose.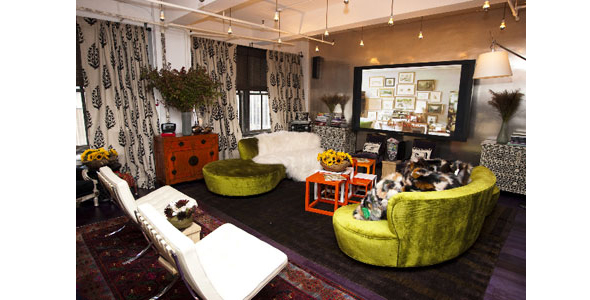 On the other side of the main room was a spa-like lounge area where we could get all dolled up! Ginger + Liz, two ladies who started their own line of fab nail colors, were there providing manicures using their haute collection. My fave was 'Swagger'. Makeup was provided by Neil for Jouer Cosmetics. He did such a fab job on my face that I sorta hired him to duplicate the look for my upcoming wedding! A professional hair stylist from PHYTO was also there to provide blow-outs. Yes, I felt spoiled for the day!
The Robert Verdi Luxe Laboratory event was amazing! It was such a great space to relax, mingle with other fashion bloggers and editors and get up close and personal with the brands I already write about.
Thanks Robert Verdi! Hope to pay another visit to the Luxe Laboratory very soon!