Ramona Singer of The Real Housewives of New York is back with new jewelry to wow us all. Her gorgeous, affordable, estate-inspired pieces have been exclusively available on HSN. With a new Real Housewives season about to air, get a head start on shopping for her new collection, which you'll see highlighted on this season of The Real Housewives of New York.
With an extensive design background, and a flair for fashion, Ramona's new line consists of pendants, earrings, necklaces, bracelets and rings that will be sure to please everyone. With glamorous art deco and auction-inspired designs, Ramona wants to create jewelry that every woman will want to own and pass down to their daughters one day. Trendy jewelry comes and goes, but classic style is timeless. I purchased one of Ramona's lemon quartz rings and I can attest to the beauty and quality of her pieces. Be prepared for tons of compliments when you wear Ramona's jewelry.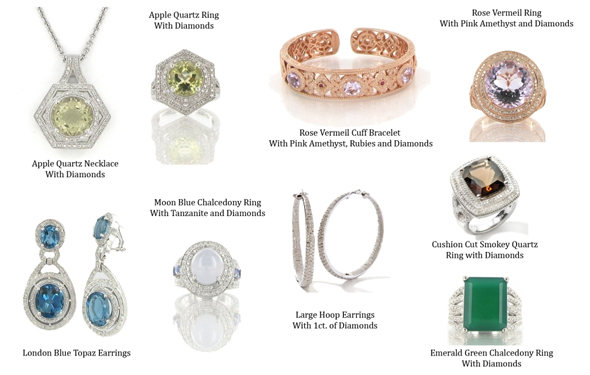 I have been lucky enough to get a preview of the new line, and it is full of gorgeous pieces to add to your jewelry collection. Ramona's fabulous designs incorporate apple quartz, beautiful hues of chalcedony, smokey quartz, dramatic large diamond hoop earrings, and my personal favorite, rose vermeil paired with gemstones and diamonds. Tune in to HSN on March 2nd to see Ramona debut her new collection at 1pm-3pm and 10pm-12am EST.
In the meantime, check out all of Ramona's current pieces available at HSN.