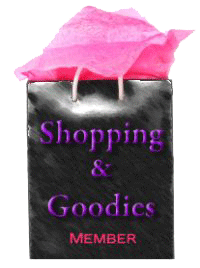 Handbag du Jour has the Chloé Python Paraty bag (in brick red) at the top of its Christmas wish list!
What's Haute Magazine thinks the The Obscene Boot by Jeffrey Cambpell is a must-have – for our own closet!
The Fashionable Housewife wants you to participate in our first annual 12 Days of Christmas Giveaway Extravaganza! Twelve days of fabulous giveaways that will have you re-writing your Christmas wish list!
A Few Goody Gumdrops wants her own Epoch, by Melissa Clemente Designs
Couture In The City my must have "What's the worst holiday gift you've ever gotten?" Is it worst than these?
Fashion Fille made a dreamy wishlist from Brown's Fashion– she challenges you to look at it without sighing.
Fashion Hippois having a Spectacular Shaesby Earrings giveaway. Enter to win!
Raging Rouge positively covets the Baroque Boudoir holiday collection by MAC.
Shopping and Info wants Kristen Stewart of Twilight's Sergio Rossi platform pumps for the holidays.
SomeoneSpoilMe.com wants a Personalized Present for the Holidays!
All The Fashionable Gal wants for Christmas is the Zoya Ultra Glitter Winter 2009 Nail Polish Collection. Fabulous glitter that is super festive and fun!
TheFind Blog is coveting a classic and luxe Jacqueline Suede Tote Handbag from Vivre.com. Enter for a chance to win it for yourself or a friend!