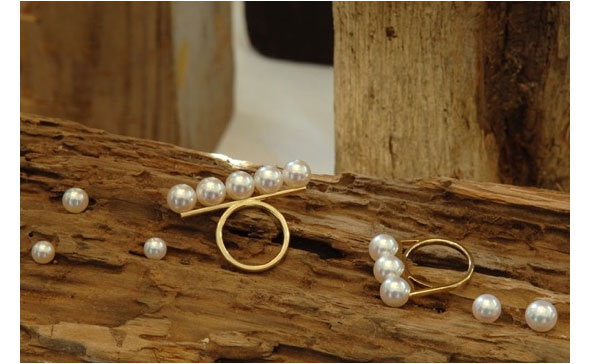 June babies got the short end of the stick being born in June. No gemstone to speak of, just a pearl for a birthstone. Yes pearls are rare and beautiful but we've never felt compelled to buy them. Until now. Thai designer Thakoon Panichgul was recently named creative director of Tasaki, a high-end Japanese jeweler and this week debuted his line of pearl jewelry and diamond jewelry for the company. The result is a modern take on pearls – edgy gold bands with several pearls dangling from a necklace, pearls on two-finger gold rings, safety-pin accessorized lariat necklaces and chain-link bracelets.
Thakoon told Women's Wear Daily: "I really wanted to just go back to the DNA of what Tasaki's about, which is beautiful pearls, beautiful materials and beautiful diamonds. I wanted to put some youthful spirit into pearls."
The line will be available in April at Tasaki's Ginza, Tokyo store. Love the looks, but – get ready to clutch your pearls – prices start at $5,577 up to $39,041. Guess we'll be embracing Thakoon's take on our birthstone from afar.