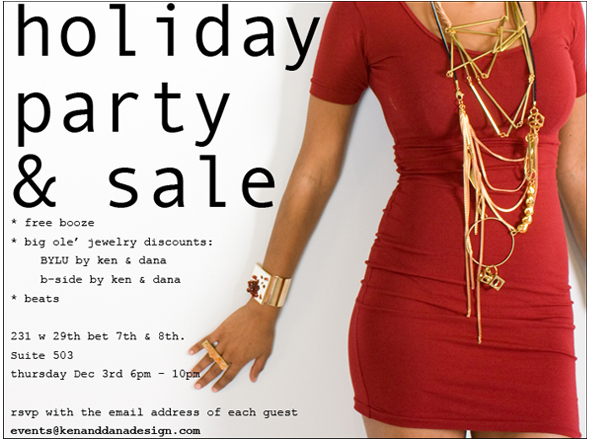 Last night I got the chance to meet the designers behind the haute jewelry line Ken & Dana design at the GenArt Styles 2009 Awards/Shop NYC event. If you thought the jewelry looked amazing online, wait until you see them in person! I almost picked up the Geometric Brass Cube Ring and the RIGHTS silver two finger ring but held off since the designers let me know that they're having a holiday party and sale tonight. If you're in NYC, you're invited too! Here are the details:
What: Ken & Dana design holiday party and jewelry sale
Why: Drinks, music, & jewelry
When: Dec 3rd, 6-10pm
Where: 231 West 29th Street, No. 503, New York, NY 10001
Maybe I'll get my rings tonight. Stay tuned!