It is that wonderful time of year where we are shopping for family and friends, looking for that perfect holiday gift. And what could be better than the gift of beauty?! No matter who you are shopping for, give them beauty gifts that will wow them. Here are some of my favorites for 2009.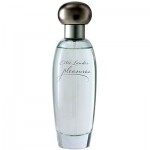 Estee Lauder is a mainstay among classic beauty. Their products are time-honored and tailored to women of all ages. They always have a gorgeous holiday set, and this year the set really impresses. With any fragrance purchase, buy the Estee Lauder 2009 Color Spectacular
for only $55. This may be one of the largest sets I've seen for this price. A $340 value, the set includes 15 shades of eye shadow, a deluxe face compact, 4 full-size lipsticks and much, much more! If you are unsure what fragrance to purchase, I recommend Pleasures eau de parfum spray. It is a light, sheer, fresh floral that is perfect for day and evening. Purchase Pleasures
from Estee Lauder and receive free shipping when you add the Color Spectacular to your order.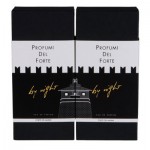 Looking to wow that special someone with a gift of pure luxury? Look no further than the two new fragrances from Italian perfume house Profumi del Forte. By Night, Black and By Night, White are two luxurious scents that are even more intoxicating when layered.By Night, Black with notes of cypress, pine and incense is elegant and seductive, while By Night, White is a sensual mix of vanilla, orange blossom, jasmine absolute and white musk. Two unique and complimentary blends that make for one exciting holiday gift. I have been wearing these two scents for a few weeks now and I highly recommend them for any fragrance lovers on your holiday list. They are truly harmonious, luxurious and very worthy of compliments. Available at Takashimaya NY, 100ml $240.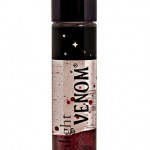 The Twilight craze has taken the younger set by storm. DuWop has created lip venom in honor of the Twilight series. This dual-action lip plumper consists of a rich, (blood!) red stain layered with a cinnamon-flavored conditioning oil. It is strangely addictive and makes for the perfect stocking stuffer for your favorite Twilight addict. Buy DuWop Twilight Lip Venom
.
For the person on your list who has gone 'green', give the gift of eco-friendly luxury with Soak, a premium wash for all fine delicates. Available in four clean scents, as well as unscented, Soak is a low-suds, no-rinse formula that leaves all your fine hand washables soft, fresh and most of all clean! Soak contains no harsh chemicals and is biodegradable, and in fact so pure you could even bathe in it! I've tried this wash, and it is so crisp, clean and delicate, leaves no soap residue, and is very quick and easy. My children's hand-knit sweaters came out soft and fluffy and smelled wonderful. This would make a perfect holiday gift, either on its own, or as an accompaniment to a gorgeous knit sweater. Purchase Soak locally by locating a store in your area.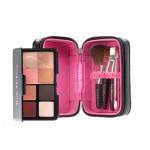 Holidays have us all busy, so we often look for beauty short-cuts. Here comes Trish McEvoy to the rescue with the Voyager Collection Beauty Emergency Set! A cute quilted purse-size case unzips to reveal a thin compact and 4 mini brushes which gives you all you need to touch-up on the go. The highlight of this set is Trish's new Instant-Pick-Me-Up quad of four complimentary, all-over face colors that enhance all skin tones. In addition, eye shadow, definer and lip colors round out the compact. I have been using this set to create my basic look for a few weeks now. The colors are so neutral and fresh, this is a must-have for every woman. Perfect gift for the woman on-the-go, also makes a great stocking stuffer. Buy through Trish McEvoy.
I hope this holiday buying guide has given you some great gift ideas. It is a lot of fun shopping for beauty products, so I hope you enjoy picking out the gifts almost as much as you enjoy giving them. Happy Holidays!