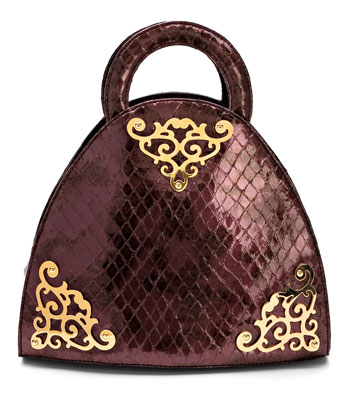 Carla Braccialini started her handbag company in Florence, Italy with her husband Roberto in 1954. She is the epitome of a self taught designer and craftswoman and therein lies one of the taproots of her success. I was fortunate to interview Ms. Braccialini after her presentation announcing a charitable initiative between Braccialini, Parsons the New School for Design, and the wonderful charity Bottomless Closet. Braccialini is spearheading a program where Braccialini customers donate their gently used handbags to Bottomless Closet, with a story about how the bag was a part of their life. Those stories will in turn be passed on to Parsons handbag design students to inspire the creation of their own bags. The two winners bags will be featured by Braccialini as limited edition bags for their S/S 2011 collection.
One of the first things I asked Ms. Braccialini was how she translates her obvious joy, passion and creativity in to the creation of her stunning handbags and accessories. "It's from the emotion of everyday life that I select my concepts." She cautioned, however, that she always selects designs that she knows from her vast experience will be practical and "sellable". She wants her bags to be enjoyed by women not only for their style but for their functionality. This theme of a handbag being a central and indispensable part of a woman's life matters a great deal to Ms. Braccialini and she touched on it repeatedly throughout my time with her.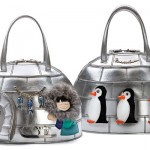 Season after season Braccialini's loyal customers and the fashion media await the unveiling of that season's "Temi" or theme bag. The beginnings of this glamorous tradition were anything but, "One day in the '70s when I was returning home from work a thief stole my handbag in the piazza. It was then that I realized that my whole life was in that bag. For the next season I designed a bag that showed my conception of a beautiful, comfortable home. It was a huge sensation for Braccialini and it was followed by an anticipation of what I would do in the next season to top it." Some designers might eventually grow to resent the fact that they had been pigeon holed into creating a specific piece season after season, or at the very least begin to run out of ideas after 30 plus years. Carla Braccialini embraced the challenge and like her experience with the thief turned it into an opportunity, "I like the challenge, and the pressure has made me a better artist, it has sharpened my talent."
Carla Braccialini is a passionate woman and passionate artists tend to embrace risk. To her risk is creating her unique bags without compromise and risk disappointing the market. "I minimize risk, I confront the risk of dilution by considering the design over, and over, and over again until I am is sure that it is precisely a Braccialini bag." Carla's son Lorenzo Braccialini, who serves as the company's communication director, also added in during the interview that Braccialini bags contain "codes", meaning specific techniques or recognizable patterns and styles that their customers respond to and appreciate.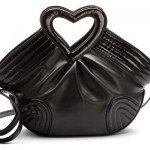 Another area Ms. Braccialini is passionate about is her company's relationship with the environment. Braccialini's new headquarters is being constructed as a super environmentally conscious building with many features that will maximize efficiency, sustainability and integrate the environment itself into the construction. Ms. Braccialini told me that Braccialini's commitment to being environmentally mindful comes from her and is a direct representation of the way she has felt all her life. "It is a part of me, since I was little I have always felt this way."
All of Ms. Braccialini's three sons Massimo, Lorenzo and Riccardo work with her at Braccialini. With a woman of such tremendous character and personal strength one might for a moment consider that her children felt forced into working for their famous mother. In fact Ms. Braccialini went out of her way to ensure that her children knew that they could do whatever they wanted in their lives, "I only had one requirement for my sons, whatever you do, you have to be the best." After being an admirer of Braccialini and having now met Carla and one of her sons, it is apparent that Braccialini are, and will continue to be amongst the best.
Shop Braccialini handbags
at Amazon.com.