UPDATE: Shop the Rachel Zoe for QVC Collection online here!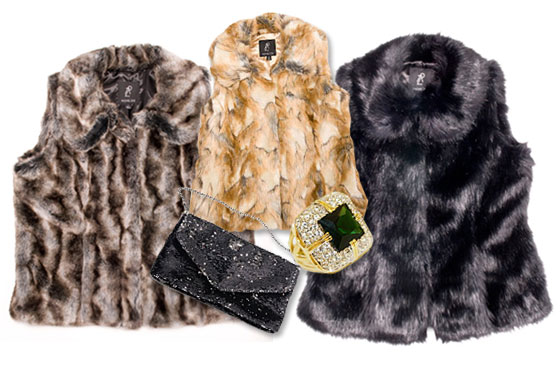 Rachel Zoe's clothing line looks a lot like something we've seen before. Oh, yes, it looks just like the very wardrobe of…well, Rachel Zoe.
Known for her equal parts boho and vintage glam style and fashion styling, the star stylist is set to unveil her fashion line for QVC during New York Fashion Week (#NYFW). The collection will consists of primarily accessories – jewelry, scarves, bags, sunglasses – and a set of faux fur vests and a faux snakeskin jacket (though she's no stranger to real fur coats).
If you wanna look like Rachel Zoe, or the celebrity clones clients (like Nicole Richie, Mischa Barton, Linsday Lohan, Olsen twins) that she has dressed, you will soon have your chance.
Check out some of the pieces below.
Sources: The Cut and Nitro:licious