I headed over to the RACHEL Rachel Roy pop-up store and the line was down the block! Not surprising since this collection has been buzzworthy for months. And once inside, I saw that it was worth all the fuss. Usually designer diffusion lines are poorly constructed or cheap fabrics are used, but this collection was very well-made and just lovely. I wanted to grab just about every piece in the store but only left with the 'Love' script necklace and Peace Sign earrings.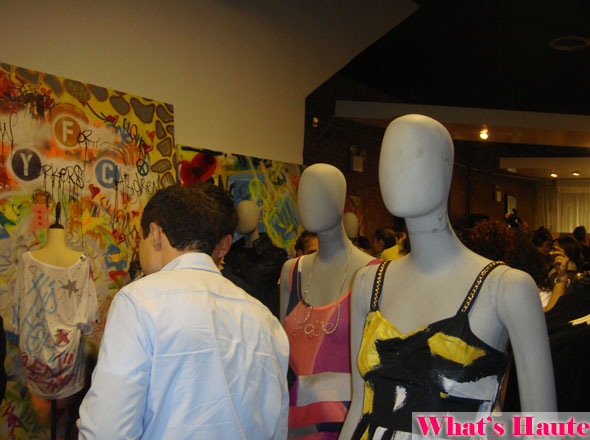 The store was like one big party – in the front there was an area filled with graffiti panels designed by renowned tag artist SenOne. Guests could leave their own tags too. Drag queen/DJ Lady Bunny put on his/her own outrageous show, twirling around the store and dancing like a madwoman….or madman.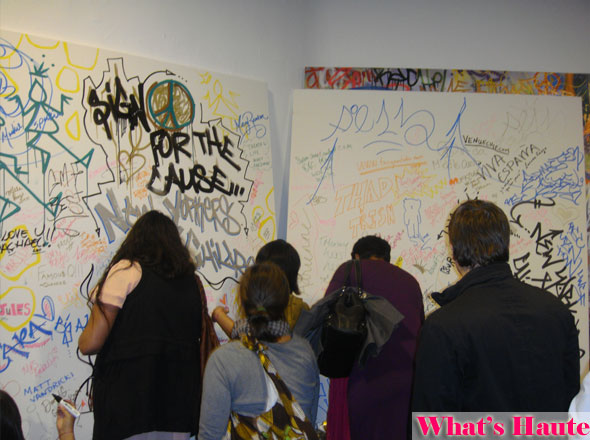 I chatted with a few celebs – RACHEL Rachel Roy model Karen Blanchard. I adored her bag, which I initially assumed was some couture designer creation but was actually scored on the cheap at a vintage store. And she studded it herself! Fabulous and resourceful – my kind of girl! I also ran into Malvin Vien of the current season of Project Runway. We chatted about what he's been up to since the show – he's designing his own line and also involved in non-profit work. I also spotted Renee Neufville of former R&B group Zhané. I gushed over her music as well as her style. She looked amazing in a brown and white zebra print hooded jumpsuit (vintage Diane von Furstenburg), a gold belt from her mom's closet and a red leather clutch by Alexander Terekhov (Terexov). Loved her throwback wide fingerwaves, blue nails and neutral makeup. She revealed that she's working on a solo album that may drop in December. I for one can't wait! She was at the event to see her friend Estelle, who was scheduled to perform but I took off before she got there – had to finish my shopping rounds.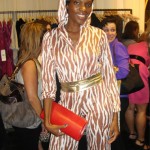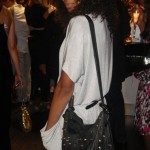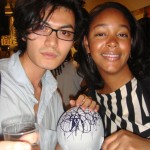 In New York? Visit the store:
RACHEL Rachel Roy pop-up store:
111 Spring Street (between Mercer and Greene)
September 9th through September 16th
Open 11am-8pm, Monday to Saturday and 10am-8pm on Sunday
Next up: the Anna Sui for Target pop-up store.
Stay tuned to What's Haute for New York Fashion Week coverage!