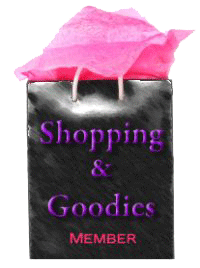 What's Haute Magazine loves hot pink lips for the summer and beyond!
Handbag du Jour reviews the Kooba Alex tote in aubergine, from the Fall '09 collection.
The Fashionable Housewife found the most most effective deodorant and offers some summer tips for beautiful arms.
A Few Goody Gumdrops loves the Nars Bridal Pallete and Orgasm Blush for your Wedding!
Being High Maintenance, not Bitchy gives tips on makeup for Asian eyes.
Couture In The City Shares with us a great beauty tip Sothy's Cellu-Guard to protect your skin from UV rays.
Fashion Cents gives you three tips for how to wear a romper. Perfect timing so you will be stylish for the Labor Day festivities.
Fashion Fille reflects on her opinions on turtlenecks, and how they just might be changing.
Fashion Hippo found chic belts to take you from summer into the fall.
Quinta Trends talks to Colombian designer Camilo Álvarez about "Ciudad Acuario" his last collection.
Shopping and Info loves Angelina Jolie's Christian Louboutin shoes.
SomeoneSpoilMe.com loves Nicole Richie's New Maternity Line
Style Eyes has just discovered Something Else – grey prints and is finding it very difficult to resist them.
TheFind Blog is all wrapped up in the chain accessory trend spotted on everything from YSL handbags, to extreme shoes from Camilla Skovgaard, jewelry from Lanvin and even chain embellished Burberry wellies.
Unfunded explores old-school romance with accessories and headwear by Teeny House Bunny.
diva in a carry on presents their two favorite "scent accessories" and a skin essential from Estee Lauder.