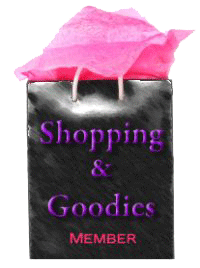 Handbag du Jour spots a newly single Kim Kardashian (and her Balenciaga bag) on the pink carpet with Christian Siriano at his VS Makeup launch.
What's Haute Magazine wants to know if you think Leighton Meester's Christopher Kane cloud cut-out dress is haute or not.
A Few Goody Gumdrops tells you how to scoop a free Love Quotes Scarf!
Couture In The City shows us how to get Sienna Miller's G.I. Joe look!
Fashion Hippo wrote an article "These Ain't Your Grandma's Pearls".
Princess Dominique Dishes Fashion gets candid Nicole Richie Inspired Me Today…
Quinta Trends gives you ideas to decorate your home with furniture restoration.
The Raging Rouge Beauty Blog is hosting a major Benefit Cosmetics giveaway! Click HERE to find out how you can win!
SomeoneSpoilMe.com is giving away a $1,200 summer gift bag.
Style Eyes has been checking out the pre collections and just loves Basso and Brooke as it is so gorgeously colourful.
TheFind Blog is stocking up on the cutest summer sandals we've been coveting all season from Christian Louboutin, Jimmy Choo, and Roberto del Carlo.
Unfunded jumps into the rabbit hole and unveils some Alice in Wonderland-worthy heels.
diva in a carry on reminds you that there's still time to get your "hippie chick" garb out and visit taos, new mexico for the summer of love festival 2009! peace, yall!