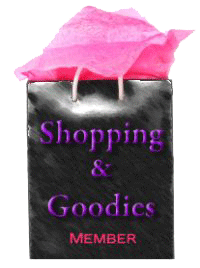 What's Haute Magazine pays tribute to Michael Jackson and his fashion, and shows you how to get the King of Pop's style.
The Fashionable Housewife shows us the top 5 most comfortable shoes & sandals for summer!
A Few Goody Gumdrops shows us how to look ever-so-chic in Tres Sleek. Enter to win!
Being High Maintenance, not Bitchy is mad for Modcloth!
Couture In The City shows us how to steal Anne Hathaway's Marchesa look for less!
Fashion Fille gives us a first look at the incredible 25 Park clothing shop…along with an always awesome discount code!
Fashion Hippo shares the eighteen Best Summer 2009 Handbags For Every Budget!
Princess Dominique Dishes Fashion shares a Drew Barrymore and Cameron Diaz fetish the Alex and Ani Expandable Bangles! Enter to Win It.
Quinta Trends returns to the forties with Bienvenida y Paula
Shopping and Info remembers Michael Jackson with a glove clutch bag.
SomeoneSpoilMe.com is giving away a Laura James Vintage Cocktail Ring. Enter to win!
Style Eyes is loving a fresh but classic take on the nautical striped dress
The Bare Skinny exposes Rihanna's fashion failure.
TheFind Blog goes fun flirty and feminine with this summer's fabulous floral trend.
Unfunded wants you to know about Darkhorse's Pucci.