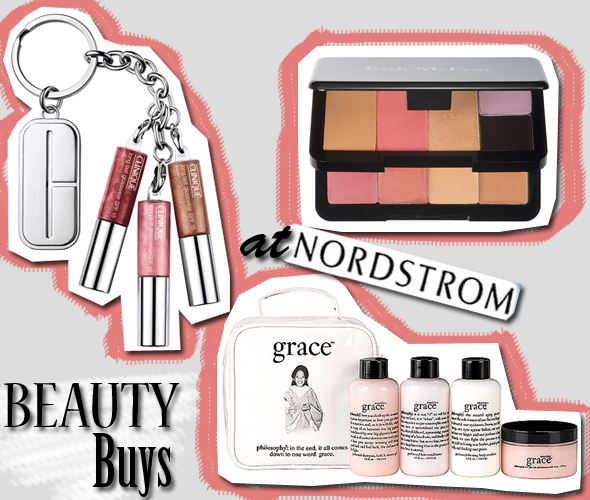 I love July, and not only because it's summer and my birthday month. I love July because it's the month when Nordstrom holds their Anniversary Sale! If you haven't shopped the sale before, then I'm glad you are reading this. You need to check out the amazing beauty deals that over 100 brands create especially for this sale.
On June 22nd, NORDSTROM.com
, as well as cosmetics counters at all the Nordstrom locations, began 'pre-sale'. Don't feel out of the loop if you don't know what that is. Until last year, I didn't know either. Basically it means that you reserve the products you want now, and when the sale starts on July 17th, they are ready to be picked up or shipped to you. The deals this year are amazing. A few of my favorites are the Philosophy 'amazing grace' gift set
, the Clinique 'Best of Clinique' Lip Gloss Set (Nordstrom Exclusive), and the Trish McEvoy 'Simplicity – Little Black Card' Collection (Nordstrom Exclusive)
.
Whether you are looking for skincare, new cosmetics, fall looks, fragrance, bath and body care or something for your man, you can find it at Nordstrom's Anniversary Sale! Many of these items are exclusively made for this event, so if you see something you love, you should place your pre-order before the mad-dash on July 17th. Happy Shopping!