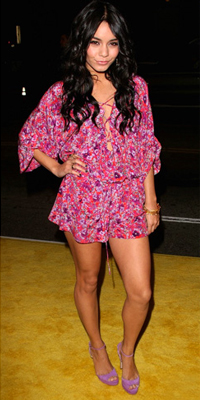 Loved by a multitude of celebrity fans like Vanessa Hudgens, Sarah Jessica Parker, Cameron Diaz, Reese Witherspoon, Leighton Meester, Sarah Michelle Gellar, and Miley Cyrus, Rebecca Taylor's sexy, kittenish designs have inspired legions of loyal customers to indulge their feminine wiles. Taylor's inspiration comes from childhood memories of her fairy tale seaside village in New Zealand where her mother indulged her desire for ethereal ballet costumes and anything soft, sparkly, warm and kitten-like. Snap up this season's collection at very affordable prices!
What: Rebecca Taylor sample sale
Why: Get Taylor's feminine pieces for seriously marked-down prices:
Dresses/jumpers for $150 (originally $350)
Tops originally $275 are now $115
Jackets originally $385 are now $125
Shorts originally $230 are now $50
When: June 10th, 11th; 8AM-8PM
Where: 145 W. 18th Street (Between 6th and 7th Aves)
Payment Accepted: Cash or Credit Card (Amex/Visa/Mastercard)
For more information visit Rebecca Taylor's website.
Can't make the sale? Shop Rebecca Taylor online anytime at Revolve Clothing
.