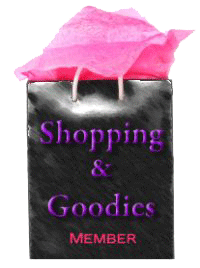 A Few Goody Gumdrops and Chickdowntown.com are giving away a necklace from the House of Harlow by Nicole Richie.Enter to Win!
Bags, Bling and Beauty invites you to check out swimwear tips from Shoshanna Gruss.
Being High Maintenance, not Bitchy is getting summer ready with ChickDowntown and you can too – just read and win!
Couture In The City Shop sandals and savewith Smartbargains.com.
Fashion Fille loves colors- and welovecolors.com! Find out what's her favorite on the awesome tights site!
Raging Rouge blows her diet with a 2,000 calorie treat by MAX Factor.
Shopping and Info found Blake Lively's brown cross body bag.
Spork Fashion braves the heat to check out the Silver Spoon Dog and Baby Gifting Suite. These are some spoiled babies!
Less sugar, less money, less waste – Spork Living asks, why wouldn't you want a Soda Stream machine? Make Your Own Soda With Soda Stream!
Style Eyes would love to invest in a beautiful, flattering and expertly draped dress
The Bare Skinny knows where Kim Kardashian got her Balmain inspired vest.
Suffering from a breakup? The Well-Heeled Society breaks it down with The Relationship Journalist Lisa Steadman's new workbook (that gives her gift registry kudos on page 77!).