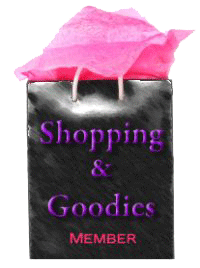 The Fashionable Housewife found the 4 most comfortable sandals for Spring / Summer
A Few Goody Gumdrops is giving away a Roncato train case filled with Sue Devitt, Stila, China Glaze and more Beauty "Goodies". Enter to Win!
Being High Maintenance, not Bitchy lathers up with Caress Evenly Gorgeous Exfoliating Body Wash! Time to suds up ladies!
Couture In The City shares with us May is IMAN month! Check throughout this month for exclusive giveaways and IMAN interview!
Fashion Fille has yet another totally awesome giveaway. This time, she's giving out free Yeah Yeah Yeah's swag! Enter now to win!
Handbag du Jour has got the scoop – shop the one-day private Ted Rossi sample sale this week in NYC.
Princess Dominique Dishes Fashion is BACK and she's spreading the fashion love Fabulous ALDO Handbags UNDER $50! Get them while they last…
Puppies and Worms loves the Magnolia Bakery Vanilla Cupcake recipe.
Quinta Trends talks with Ricky Gonzales about his fashion brand VMarie. Latin flavour from Phoenix
Shopping and Info found out how to eat 70% off at celebrity favorite restaurants like Café Med.
Style Eyes indulges in a bit of guilt free shopping at the Ethical one stop shop
The Fashionable Gal is giving away Jill Mansel's new book "An Offer You Can't Refuse". Enter for a chance to win this book!
The Well-Heeled Society shows you python stilettos so high, you can kiss the sun!
What's Haute Magazine's beauty editor Allison Croce gives a beauty how-to on achieving a flawless face!