Sales, sales, sales! This is a common thing people are on the look out for this year – even the Upper Eastsiders, who once occupied designer, luxury department stores, are looking for the best deals. With summer right around the corner, you can expect to see fashionistas, budgetistas and now "beachistas" predicting the "haute-est" outfits that you can get without spending your whole paycheck.
So how do we wear this summer's trends without spending more than $150 that will let you frolic on the sand at the beach and then let you become a lady of the evening?
"Looks that incorporate subtle design patterns and animal print is one of the hottest trends this summer," David A. McKnight, a certified image consultant and owner of DAMStyle, an image and lifestyle consulting firm, says regarding what you should incorporate in your summer beachwear. "The best thing is you can incorporate these designs for daywear and nightwear. Also – you don't have to shop at designer boutiques for these styles. There are great stores, such as Forever 21, American Eagle and even Marshall's, that offer amazing clothes and accessories for low prices."
If you prefer relaxing on the beach over swimming, the following styles are recommended:


• Sunglasses – $19.50
• H81 Paisley Floral Printed Top – $16.90
• Tote Bag – $24.80
• HULK-Jelly Gladiator Sandal – $10.00
To transition to nightwear, you can't go wrong with a simple, chic black dress with minimal accessories such bangles, earrings with rhinestone and a clutch with an animal print. Here are suggestions for a lady looking to be in style for nightlife fun in her beach city: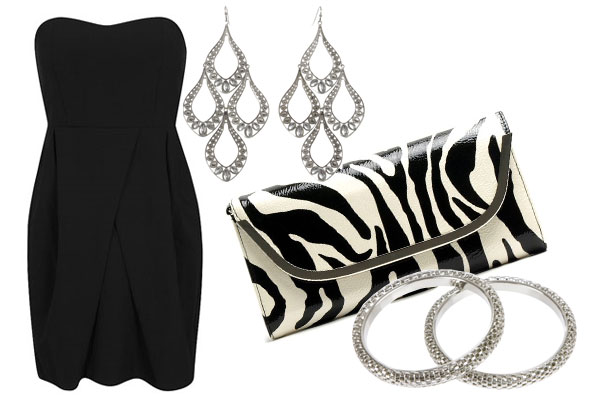 • Black Dress – $24.80
• Rhinestone Wire Wrapped Hoop Earrings – $4.00
• Bangle Bracelets – $6.50
• Zebra Print Clutch – $26.96
If you bought everything listed, you would have spent $133.46 (pre-tax) total on an outfit you can wear to the beach this summer and one you can wear to live the nightlife of any beach town.
So shopping for deals on designer outfits can be fun. The hunt for the best deal for the hottest outfit can be a form of retail therapy to help relieve stress. One of the biggest off-price stores, TJ Maxx actually sponsored a study last year that revealed that you experience a euphoric feeling when you find a good bargain while shopping, so who knew shopping really has medical benefits? And with the recession, everyone could use a little retail therapy to become a "beach-ista".