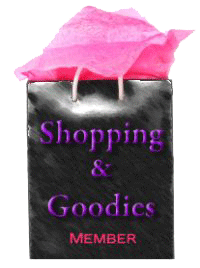 What's Haute Magazine discovers fashion line Revelation by M.E.
The Well-Heeled Society helps you improve your batting average with a Lash Stiletto Ultimate Length Mascara Giveaway!
Style Eyes finds a great new British designer label for those who like to dress like a Girly Tomboy
Shopping and Info checks out the monokini swimsuit trend for summer.
Quinta Trends loves Carolina Parragué fashion photos
Puppies and Worms found Bugaboo strollers on SALE.
During her spring break, Fashion Fille caught up on her life. Hear about some of what she did at her blog!
A Few Goody Gumdrops is so "Inspired" by Handbag Designer, Katherine Kwei!
Handbag du Jour presents the Steal du Jour: the 7 For All Mankind Edgemont Tote
The Fashionable Housewife dishes on the Ripped Jeans trend.
Couture In The City Shows us how to work out our legs with Reebok EasyTone sport show for women.
Raging Rouge starts each morning selecting one man from a group of hotties. Confused? Click HERE for the scoop!.
The Bare Skinny is loving Michael Jackson in his Balmain shirt.
diva in a carry on is digging on these delicate new necklace designs by prismera design!
The Fashionable Gal wants you to get your 2,000 Calories from Max Factor.