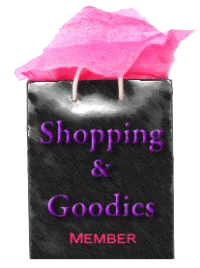 Mourning the loss of Domino Magazine? What's Haute Magazine is giving away two copies of Domino's Book of Decorating: A Room-by-Room Guide to Creating a Home That Makes You Happy!
Handbag du Jour: Spotted – Jessica Alba toting Jimmy Choo's 'Mandah' Hobo.
The Well-Heeled Society shows you the perfect way to put swagger in your spring step.
The Bare Skinny has a new shoe obsession, Omelle.
Style Eyes loves reading Elle. She gives her views on the trends highlighted in the May edition of Elle.
Shopping and Info is giving away an Ella Moss dress!
Quinta Trends talks with Zandía. Beautiful Chilean clothes for less money.
Puppies and Worms is loving all the great wine deals right now.
Princess Dominique Dishes Fashion is asking you to browse the shoe categories and Take the Poll.
Fashion Fille discusses her loves and hates. What are you currently loving and/or hating?
Couture In The City Shows us how to have flawless skin with M. Asam Tinted Day Cream.
Be Seen In Hollywood brings you Manny Pacquiao and Ricky Hatton press conference, Hollywood Style.