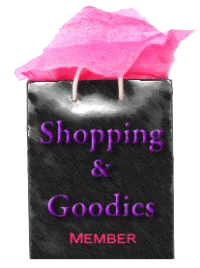 What's Haute can't wait to shop the Rachel Roy diffusion line at Macy's!
The Well-Heeled Society reviews high heel rain protectors that will have you humming Rihanna's, "ella, ella, aye, aye, aye"!
The Fashionable Gal is giving away MAX Factor Lipstick & Mascara. Submit your outfit idea for a chance to win!
The Bare Skinny shows you denim done differently
Style Eyes announces the launch of Posh Swaps, a new site for swapping buying and selling second hand and vintage clothes for free, in her post Let the clothes swapping commence
Shopping and Info checks out Megan Fox on the set of Jonah Hex.
Raging Rouge posts the ultimate Mother's Day shopping list.
Quinta Trends introduces CandyStore Collective: Sweet e-shopping.
Puppies and Worms found a way to get $25 for $10 at restaurants all over the US.
Handbag du Jour is coveting Mena Suvari's luxe Be&D Belleville Hobo in washed champagne eelskin.
Fashion Fille got a really pretty ring with a really cool message. See it and read about it at her blog!
Couture In The City Enter your chance to win with VeetLadies It's Time To Show Off Your Legs! And You Could Win A Trip To Barbados!
Being High Maintenance, not Bitchy asks: where do you draw the line between inspiration and copying? Join the debate and win!
A Few Goody Gumdrops has two favorite Alexander Wang dresses!
The Fashionable Housewife dishes on Summer 2009 Hair Trends & Hairstyles