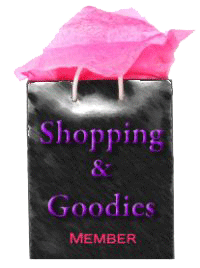 What's Haute Magazine shows you how to get in "shape" without even breaking a sweat. The secret? Spanx!
Handbag du Jour chats with Be & D on the re-launch of the iconic Garbo studded bag, Kate Moss and what's next for the brand!
A Few Goody Gumdrops knows Spring is in the air and it's time to put a little Pucci in your day!
Couture In The CityShows us how to steal Camilla Belle's style.
Fashion Fille interviewed Beka of reLYME.com! She interviewed Fashion Fille as well…check it out!
Princess Dominique Dishes Fashion hosts the new My Twinkle Toe Shoes Giveaway! Got Facebook or Twitter? Then You Can Enter!
Quinta Trends shows the NSBP new collection. The fall is coming in South America…
Shopping and Info wants to buy Katherine Heigl's Be & D ruffle bag!
Spork Fashion has teamed with ChickDowntown.com to give away a silk spring dress by Rebecca Taylor!
Style Eyes is fed up with frugal living so she cheers herself up with some small treats in her post The Lipstick Effect
The Bare Skinny shows you how to give em' the cold shoulder this spring.
Make sure to take The Budget Fashionista's fabulousAnnual Shopping Survey for 2009, and help us beat last year's record of over 3,000 responses!
The Well-Heeled Society finds happiness in the color of sunshine.
diva in a carry on understands that your clothes are an investment, so protect them and your body from odor!