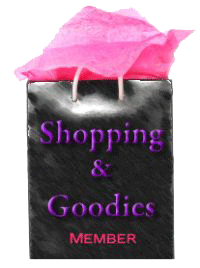 A Few Goody Gumdrops and Luna Boston are so excited to give away a to-die-for Rebecca Minkoff Morning After Mini Bag .You'll love the color!
Be Seen In Hollywood takes you to the Jonas Brothers 3D World Premiere
Couture In The City Aussie favorite will give you the royal "Wellington" treatment MoovBoots.
Fashion Fille asks, have you ever been completely unappreciated? She shares a tale of her own.
What's Haute's Haute Topic: Fashionable Neon Brights
Handbag du Jour says even the best designers have bad days sometimes. The Pauric Sweeney Padded Patchwork Top-handle bag misses the mark.
Ma Petite Chou says you must enter to win fabulous prizes from Benefit & Banana Republic with the Coralista Fashionista Sweepstakes
Puppies and Worms found a hassle free pet.
Quinta Trends shows the beautiful resin jewels : Sobral from Brazil
Shopping and Info loves turquoise for spring.
The Bare Skinny has proof that a $1,000 shoe doesn't always make the outfit.
The Well-Heeled Society highlights the pre-order book about the towering empire of Jimmy Choo, which she has the honor of reviewing.
diva in a carry on discovers a great way to make your mark on fashion – a perfume bottle design contest from Bond no.9! Let your imagination run wild.