Congrats to Michelle M. of West Covina, CA! She is the winner of a Black Halo dress from Chickdowntown.com and What's Haute Magazine!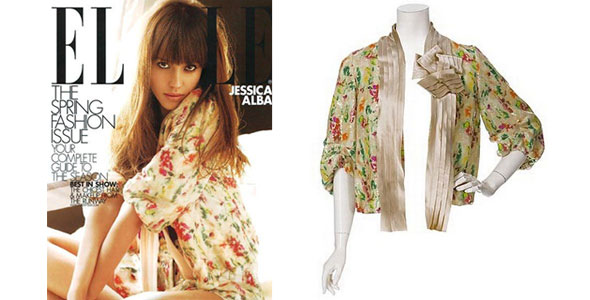 Want another chance to win something from Chickdowntown.com? They are the EXCLUSIVE carrier of the Diane von Furstenberg Garden Zaria Jacket (as seen on MTV's "The City"). This jacket was also worn by Jessica Alba on the cover of this month's issue of Elle Magazine!
If you would like the chance to WIN THIS JACKET–all you need to do is comment on Chickdowntown's blog. The winner will be chosen randomly and announced on April 2 – a month from today. The contest starts now and entries must be date stamped by our server no later than Monday, April 2, 2009, at 3:59 PM ET to be eligible. Good luck and thanks to everyone who entered!