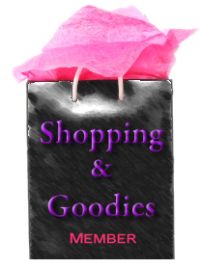 What's Haute – Blog is giving away a Louis Vuitton (book, that is) for Valentine's Day!
Check out the brand celebrities love – Black Halo, and enter to win your own Black Halo dress courtesy of Chickdowntown & What's Haute Magazine!
A Few Goody Gumdrops scoops an interview with famed fashion editor Lien Ta about Oscar fashion.
Fashion Fille talks about monochrome looks.
Ladybrille is saying, South Africa's Stoned Cherie, at last, at New York Fashion Week!
Puppies and Worms sells gold for cash.
Fashion Review: Emerging designers runway shows new trends for South American Fall/Winter 2009 by Quinta Trends.
The tarte cosmetics complexion giveaway, hosted by Raging Rouge, is your key to perfect skin this Spring! Stop by to enter for a chance to win one of three prizes, each with a retail value of $83!
The Well-Heeled Society shows you a great way to get lucky on Valentine's Day.
Shopping and Info loves Qi Cashmere in ruffles for spring 25% off line worn by Rihanna.