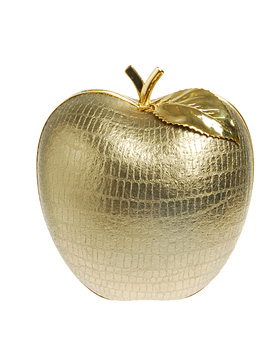 If you can't make it to the Big Apple for the New Year's Eve celebration, you can at least carry one.
The Temperley London Golden Apple Bag is a metallic gold clutch fashioned into the shape of an apple. Complete with a chain strap, this bag is the perfect touch to any evening look, including your little black New Year's dress.
Take a bite out of style.
$740, Brown's Fashion