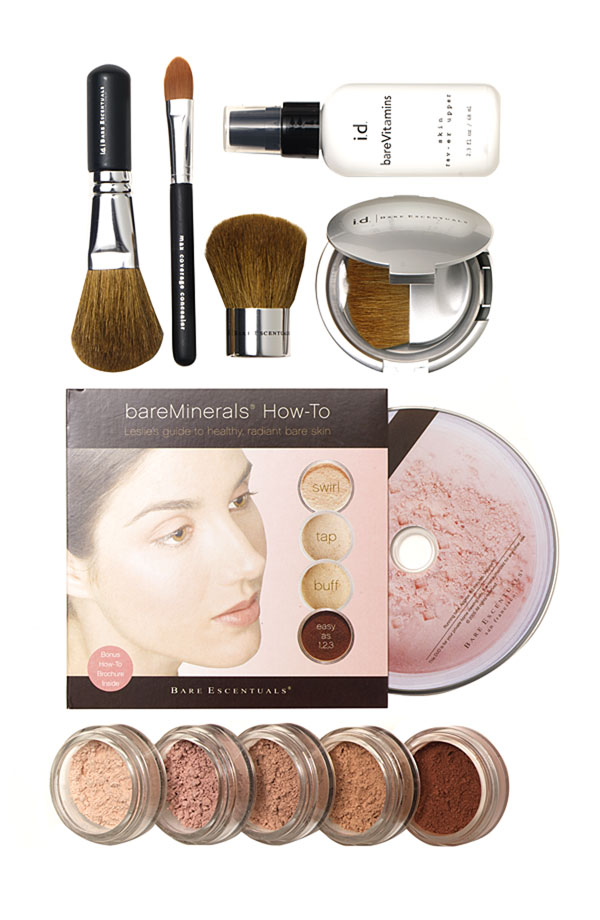 Mineral makeup has been all the rage lately. I see ads and promotions for it all the time, so I decided to give it a try. I visited the Bare Minerals counter in Nordstrom and was warmly greeted. I let the consultant know that I have never used mineral makeup before and that I wanted to achieve a natural, everyday look.
My skin was prepped with Skin Rev-er Upper, and a little goes a long way. Just a few dots around the face and my skin was left well-balanced and ready for foundation.
Next was the exciting part, my first time trying the mineral makeup! The process to using Bare Minerals foundation is so simple; they even have a little mantra to help you remember. Swirl, Tap and Buff. It's that easy! After buffing the mineral foundation in a circular pattern around my face, my skin had a nice, even, natural base with no heavy makeup feel. I was so impressed with how natural my skin felt. The coverage is very light and sheer. So perfect for everyday and so gentle you can even sleep in it. It is made 100% from crushed minerals.
After achieving a flawless complexion, the consultant used Bare Minerals Warmth to add depth and a nice glow. It is perfect for any skin tone and really adds a soft, natural look. Lastly, a quick sweep of Mineral Veil to set the look.
In addition to being a perfect everyday look that is kind to your skin and enhances your natural beauty, Bare Minerals is super affordable. Purchase the Bare Escentuals bareMinerals Getting Started Kit
.