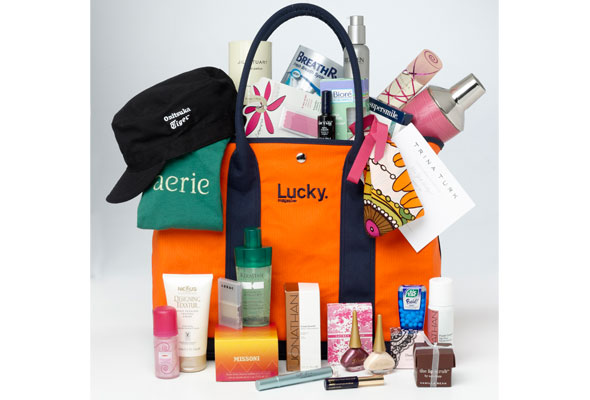 Guess what I love just as much as handbags? Goody bags! And I've got three to give away to you! And all you have to do is show off your personal style.
Lucky's Style Spotter is running a contest where you simply show us how you style your jeans for a haute night out and you could win your own feature in Lucky Magazine, plus a chance to style a professional photo shoot for Lucky Brand jeans! All you have to do is send in a photo of yourself wearing your own jeans in a very unique way. Dress them up with some chic accessories or add some edge with a leather jacket and killer shoes. However you do it, it must be absolutely fabulous! The readers with the three hottest looks will each win a sweet Lucky Magazine goody bag, worth $250 each, and will get the chance to appear in the mag! For more information and details on the contest, visit the Lucky Style Spotter website.
Instructions: please post a link to your photo in the comments section or email your photo to editor (at) whatshaute.com.