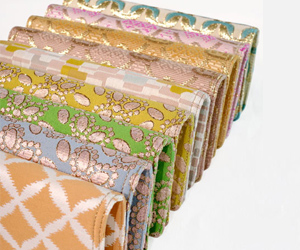 It may look 'vintage' but it isn't your grandma's clutch.
The Kotur Walker Brocade Clutch has all the characteristics of a granny bag but with modern couture styling. The Chinese silk brocade fabrics envelop petite rectangular shaped clutches, just big enough to tote your lipstick, credit cards and not much else. Practical? Maybe not. Pretty? Absolutely. The rare fabrics make these limited edition bags true works of art.
Pick up one for you and granny.
On sale for $210, Singer 22