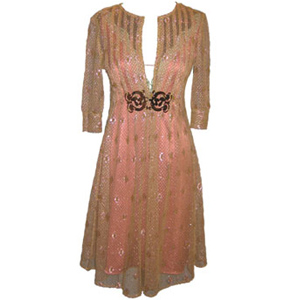 A rose may be just a rose, but a rose dress from Cynthia Rowley is more.
The Metallic Lace Dress is two dresses in one – a lacy, ornamented top coat veiling a shimmery satin slip underneath. The rose revels and gold gleams against any skin tone. At work or at play, you can rock Rowley's glimmering gown.
Because a rose by any other name is just not the same.
$169, Cynthia Rowley