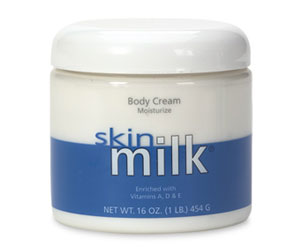 Though the weather outside has not been too frightful, your skin may not be feeling so delightful.
Slather on some Skin Milk Body Cream to hydrate your dry winter skin. Nourishing milk protein is combined with Vitamins A, D, and E, to restore the moisture in your skin, and the light vanilla scent calms and relaxes you.
Pour on the milk to do your body good.
$5.49, Drugstore.com