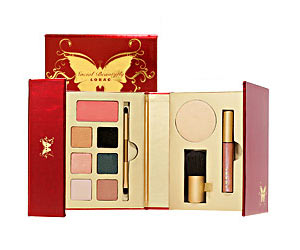 A social butterfly is always the life of the party. And when you're the life of the party, you always need to look your best. The Social Beautyfly by LORAC gives you the best of both worlds.
A complete collection of six eyeshadows, blush, luminizing powder for your face and body, and lip polish all wrapped up in a mirrored case, is the perfect antidote for a late night out.
And keeps you looking refreshed the night of, the morning after, and all hours in between.
$49, Sephora