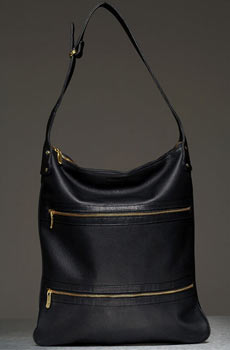 Like the supermodel herself, Alek Wek's 'Cecile Medium Pebble' tote carries itself with class.
This basic black oversized bucket, reminiscent of an attaché, is simply ornamented with a dashing duo of horizontal zippers. A simple adjustable strap, polished brass buckle, and sparse stud detail makes this shoulder bag highly sensible and exceedingly desirable. The line, Wek1933, was loosely inspired by her late father's briefcase and simplicity can certainly be found throughout all the pieces, particularly the Cecile.
Which is likely to become as sought after as its designer.
$770,
Pink Mascara